China, India, and Japan are pushing forward with potent air wings in line with their development of formidable aircraft carriers.
The new Chinese aircraft carrier CNS Fujian is perhaps the world's most anticipated warship. Following its launch in June 2022, the massive vessel has been tied up alongside a dock at Shanghai's Jiangnam shipyard, with three long sheds enclosing a trio of electromagnetic launch systems (EMALS).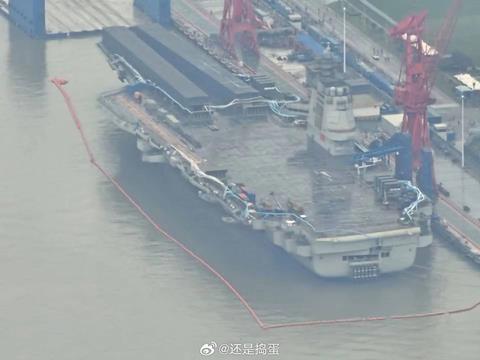 EMALS uses a linear induction motor to launch aircraft, as opposed to steam catapults. Though the technology proved troublesome aboard the only carrier to use the technology so far – the US Navy's USS Gerald Ford - EMALS requires less space, recharges faster than steam, and imposes less stress on aircraft. The employment of EMALS will make Fujian comparable to the USN's fleet of catapult assisted take-off but arrested recovery (CATOBAR) carriers.
EMALS will also allow the 80,000t Fujian to launch aircraft with heavier payloads than China's current pair of in-service carriers, CNS Liaoning and Shandong. These vessels are short take-off but arrested landing (STOBAR) carriers, and use a ski-jump to launch China's premier naval fighter, the Shenyang J-15. While STOBAR carriers are less complex than CATOBAR vessels, aircraft suffer payload penalties when taking off and such ships are not conducive to operating support types, namely large airborne early warning and control (AEW&C) aircraft such as the developmental Xian KJ-600.
Recent aerial pictures show that the shed covering Fujian's single 'waist' EMALS has been removed, revealing a long trench backed by a sturdy jet blast deflector. Though years of testing still lie ahead, the emergence of the catapult brings China's vision of a future super carrier fleet that much closer.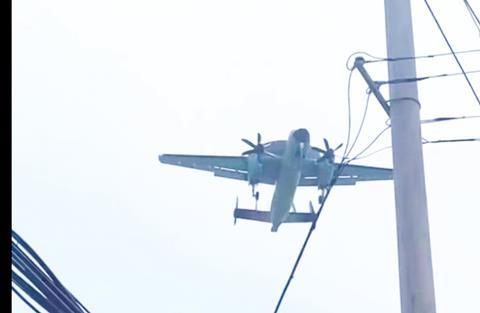 Nick Childs, senior fellow for naval forces and maritime security at the International Institute for Strategic Studies (IISS), is impressed with Fujian's progress, but warns that it will be some years before China's first super carrier is operational.
"The Chinese seem to have made brisk progress with fitting out the Fujian since launch, with some talk of sea trials in the coming months," says Childs.
"Beijing has also shown remarkable pace in bringing its latest large amphibious ships into service recently. However, the Fujian represents a much more complex and demanding proposition… an operating capability for the Fujian is still likely several years away – probably the second half of this decade at the earliest."
Fujian's future air wing also remains shrouded in secrecy. Unlike a titanic warship taking shape near busy Shanghai, visible from the window seats of commercial aircraft, the development of new combat aircraft is far easier to hide. Moreover, in recent years a secrecy-obsessed Beijing has moved aggressively to limit the exposure of defence capabilities on social media. Things are further complicated by aviation fans and other parties posting altered and downright fraudulent images of aircraft.
Nonetheless, details emerge – albeit slowly. It is believed that several prototypes of the KJ-600 are under testing, with images showing the aircraft in flight. In layout, the KJ-600 resembles the USN's Northrop Grumman E-2 Hawkeye, with a four-fin tail, two turboprop engines, and the distinctive 'flying-saucer' radome above the fuselage.
It is unknown if the aircraft has undergone EMALS or arrested landing tests. What is all but certain is that the KJ-600 will be equipped with an active electronically scanned array (AESA) radar, possibly CETC's KLC-7. The company claims that the system can track targets at all altitudes, including sea-skimming cruise missiles.
It is also unknown known if the KJ-600 airframe will be developed for other work, such as carrier on-board delivery or anti-submarine warfare (ASW).
Little is also known about the AVIC J-35/J-XY – a development of the FC-31/J-31 programme – that had its first flight in October 2021. The few images available show a launch bar attached to its forward undercarriage and an arresting hook for trapping aboard a carrier.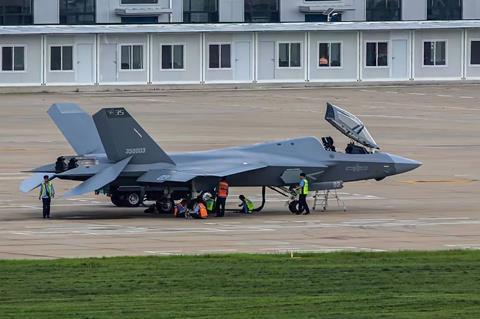 One notable change from the J-31/FC-31 is an electro-optical targeting system (EOTS) under the aircraft's chin. Handholds on the cockpit frame are also consistent with an aircraft that will be subject to high-g EMALS launches.
It is believed that the J-35, which bears a visual resemblance to the Lockheed Martin F-35, is powered by a pair of indigenously-developed WS-21 engines, but that the ultimate powerplant is the more powerful WS-19. The WS-21 is understood to have thrust of 21,000lb (93.2kN), and the WS-19 26,000lb.
The J-15 – a Chinese copy of the Sukhoi Su-33 – also looks set to serve aboard Fujian. Chinese social media suggests testing is underway with a J-15 equipped with a launch bar for EMALS. Other updates include a new AESA radar. An electronic warfare version of the J-15, the J-15D, is also likely to serve aboard Fujian, performing a similar role to the Boeing EA-18G Growler deployed by the USN.
The Harbin Z-20F helicopter will likely be tasked with the ASW mission, while utility work will be undertaken by the Z-20J. This parallels the USN, where the Sikorsky MH-60R handles ASW, while the MH-60S performs utility work.
Unlike USN carriers, which are nuclear powered, the Fujian is a conventionally-powered vessel, which makes it reliant on regular refuelling, thus limiting range. Nonetheless, Beijing has shown significant ambitions for its carrier fleet. In April, Shandong cruised in the West Pacific, launching J-15s to mount incursions against Taiwan's east coast. Operating in the seas east of Taiwan, Fujian would represent an even greater threat.
"There remains debate over the rationale for the PLAN's [People's Liberation Army Navy's] carriers – whether to support a more '360-degree' approach to posing a challenge to Taiwan's defence and operating in the Western Pacific or to carry out more long-range independent power projection deployments, or both," says Childs of IISS.
"Either way, the recent more far-reaching carrier deployments by the PLAN show that it is pushing out the boundaries of its carrier operations and may finally be close to some sort of 'break-out' in terms of a carrier deployment, perhaps into the Indian Ocean in the not-too-distant future."
INDIA PICKS RAFALE M
India operates two carriers, INS Vikramaditya and Vikrant. Vikramaditya entered service in 2013 after extensive modifications – she started life as the Kiev-class carrier Baku, entering the Soviet Union's navy in 1987. Vikrant is India's first locally-built carrier and was commissioned in late 2022. Both vessels can operate about 26 fixed-wing jets and 10 helicopters.
India's carriers are STOBAR vessels and operate the RAC MiG-29K. They also deploy several helicopters in support roles, such as the Hindustan Aeronautics Dhruv, Kamov KA-31, and the MH-60R, of which New Delhi is in the process of obtaining 24.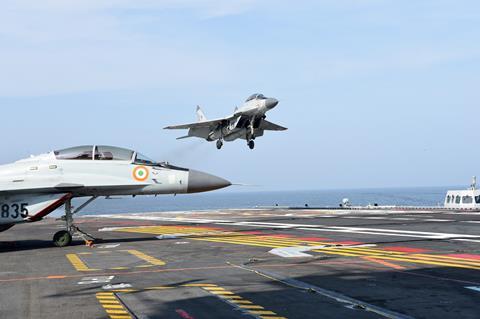 To determine the future composition of the country's carrier air wings, New Delhi held a competition between the Dassault Rafale M and F/A-18E/F Super Hornet. Ultimately the Rafale M emerged triumphant, with India's Defence Acquisition Council clearing the acquisition of 26 examples.
"The price and other terms of purchase will be negotiated with the French government after taking into account all relevant aspects, including comparative procurement price of similar aircraft by other countries," said the defence ministry at the time of the announcement.
In addition, India will incorporate indigenous equipment into the fighters. A maintenance, repair and overhaul hub will be set up locally.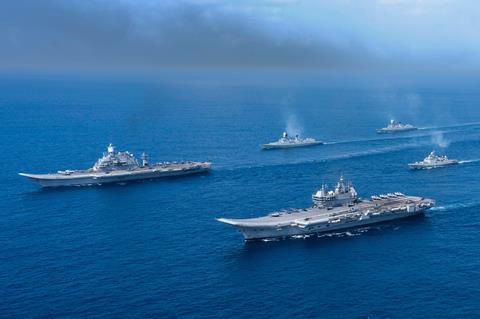 Longer term, India is working on a new Twin Engine Deck Based Fighter (TEDBF), to be developed and produced locally.
TEDBF will be ready for service in 2032 and an optionally manned variant is possible. It will feature a conventional delta wing configuration with canards and a horizontal tail, and will be powered by two GE Aerospace F414 INS6 engines.
As for India's future carrier plans, media reports suggest that New Delhi will order another STOBAR vessel along the lines of Vikrant. New Delhi has long contemplated a CATOBAR vessel, but such a programme appears to be some years away.
CARRIERS IN ALL BUT NAME
The Japan Maritime Self-Defense Force (JMSDF) is also getting back into the aircraft carrier game through the modification of its largest vessels, JS Izumo and her sister Kaga, to allow them to operate F-35Bs.
Tokyo avoids calling the vessels aircraft carriers, instead designating them as "helicopter destroyers". In April, images emerged of Kaga sporting a larger, square bow that will help facilitate fixed-wing flight operations.
Fully loaded, the Izumo-class ships displace 27,000t, which compares with 22,000t for the UK Royal Navy's (RN's) former Invincible class. The ships will reportedly carry about 10 F-35Bs – Japan has plans to obtain 42 examples of the short take-off and vertical landing (STOVL) model.
Asked when it anticipates F-35B operations to commence aboard the two ships, the Japanese Ministry of Defense (JMOD) offers no timeline.
"To make Izumo-class destroyers compatible to operate with F-35Bs in various missions, the process can take [a] considerable period of time since it requires on-board testing as well as training following the completion of technical modifications," the JMOD says.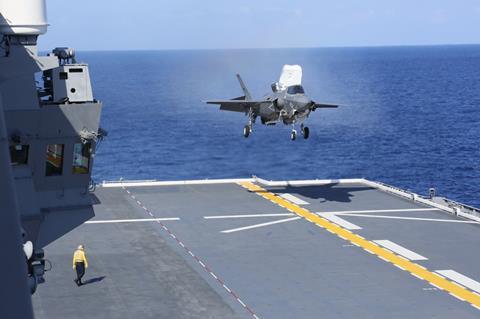 The JMOD confirms that Tokyo's first F-35B will be delivered in the country's 2024 financial year, which starts on 1 April 2024. It also confirms that procurement of Raytheon's Joint Precision Approach and Landing System (JPALS) is budgeted in the 2023 financial year.
JPALS is used aboard all USN aircraft carriers and amphibious assault ships. It is also used by the RN aboard HMS Queen Elizabeth and Prince of Wales, and the Italian navy aboard ITS Cavour. The system enables precision landings on land or aboard ships in all weather conditions and is integrated with the F-35B.
The USN and US Marine Corps (USMC) have provided extensive assistance to the JMSDF. This has included two USMC F-35Bs landing on Izumo in October 2021.
"It will also still likely take time to develop the operating concept for these vessels operating the F-35B and perhaps the [Bell Boeing MV-22] Osprey and other assets," says Childs of IISS.
"This could focus on increasing options for defending the outer islands, or as centrepieces of more robust and capable ASW task groups, or for more independent blue-water power projection. These would all lift the JMSDF's operational utility significantly, and benefit the USN in terms of providing support, including in cross-decking with US F-35Bs and Ospreys."
THE FUTURE
While the future air wings of Asia-Pacific carriers will still rely on manned aircraft and helicopters, unmanned air vehicles (UAVs) are all but certain to make their presence felt. Turkey underlined the potential of UAVs to operate from carriers with the entry into service of CDG Anadolu in April – this is also somewhat due to Turkey's exit from the F-35 programme.
"UAVs and [unmanned combat air vehicles – UCAVs] will certainly provide enhanced utility and operational options even for full-size carriers," says Childs.
"For smaller carriers, they do provide the option for delivering those key support enablers that it has been otherwise a challenge to embark. However, developing the necessary UAV and UCAV designs and mating the new air platforms to the necessary mission systems still requires considerable work, as will working out the necessary operational and doctrinal requirements for these to be fully exploited. But the Indo-Pacific will be a key proving ground for these."
General Atomics Aeronautical Systems (GA-ASI), observing global trends in carrier and assault ship development, is promoting its MQ-9B STOL UAV for navies. The MQ-9B STOL is designed to operate from short runways or "big deck amphibious" vessels.
The company contends that the MQ-9B's greater operating altitude and endurance make it superior to helicopters for AEW&C duties. The system can also be equipped with sonobuoys and, should a customer requirement emerge, torpedoes.
"The ability to deploy, control and process sonobuoys, coupled with its maritime patrol radar, [electro optical/infrared] and [signals intelligence] sensors, makes MQ-9B STOL a potent ASW platform," says GA-ASI.
The 2020s will see the region's navies continue to develop capabilities with fixed-wing aircraft operating from carriers. They will also look at new concepts and technologies. The vast space afforded by large 'flattops', coupled with the constantly improving capabilities available with relatively small UAVs, is likely to result in significant innovation in the decade to come.

Greg Waldron is the Asia Managing Editor of FlightGlobal, responsible for the team's airline, aerospace, and defence coverage across the region. He has worked at the company since 2009. In the airline space, Waldron has conducted dozens of interviews with airline leaders in the Asia-Pacific. He also covers areas such as MRO and safety. On the defence beat, Waldron has written extensively about the rise of Chinese airpower, as well as broader airpower developments around the region, such as indigenous fighter programmes, and regional acquisitions of foreign equipment. In addition, Waldron writes about commercial helicopters in the region and business aviation. Waldron worked has a freelance journalist with his work appearing in several business publications.
View full Profile