Hindustan Aeronautics (HAL) and Rolls-Royce have signed a pact for the Indian company to produce parts for the Adour jet engine.
The work will see HAL produce parts for the Adour, which will support the international customer base for the engine, which powers the BAE Systems Hawk, Boeing T-45 Goshawk, and Sepecat Jaguar.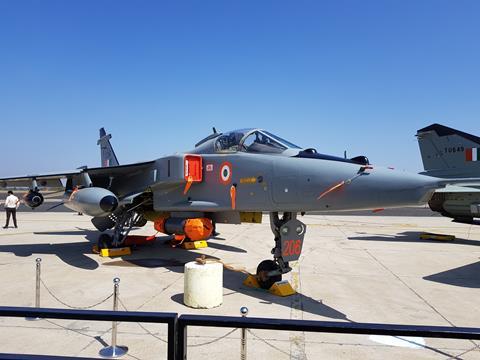 R-R notes that the move build's on HAL's capabilities for maintaining and supporting the Adour in India.
"With over 30 years' experience of supporting repair and maintenance services for the Adour engines in India, HAL has the capability and capacity to support a large defence customer base," says HAL chairman R. Madhavan.
"This is the first order for supply of spares for the Adour Global Supply chain. We plan to be a key player in the supply chain of Adour engines and expect more orders to follow. We look forward to working with Rolls-Royce to build on this capability to serve the global market for supply of spares and MRO of Adour engines. This new partnership will create avenues for the two companies to expand the defence sourcing footprint in India."
The agreement follows a memorandum of understanding between the two companies signed in February related to Adour support.