The Indian air force has launched an investigation following the fatal crash of a Mil Mi-17 on 8 December in which 13 passengers and crew died, including the nation's Chief of the Defence Staff.
General Bipin Rawat was among those killed when the transport helicopter crashed near Coonoor in Tamil Nadu state, the air force confirms.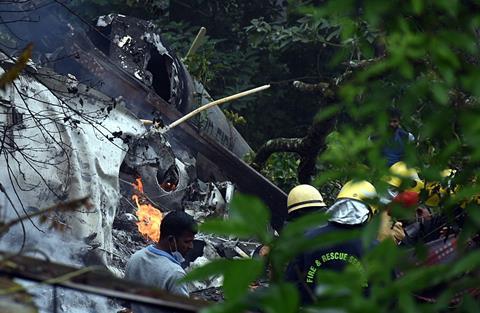 The rotorcraft had been en route to the Defence Services Staff College in Wellington (Nilgiri Hills), where Rawat was scheduled "to address the faculty and student officers", the service says.
Rawat's wife "and 11 other persons on board" also died in the crash, the service says.
"An inquiry has been ordered to ascertain the cause of the accident," it adds.
The Indian air force has a large fleet of Russian-built Mi-17s, with Cirium fleets data recording 223 examples as in active use prior to the loss. It shows these as aged between five and 34 years.