Indonesian Aerospace has issued a raft of announcements, including an order for a single CN-235-220 as well as commitments for its 19-seater N219 turboprop.
The airframer, also known as PTDI, says that Indonesia's navy has placed an order for a single CN-235-220 that will serve in the transport role.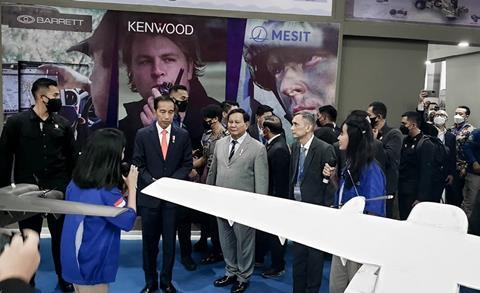 The deal is worth Rp748 billion ($67 million) and will add to the navy's fleet of CN-235s.
The announcement was made at the Indo Defence show taking place in Jakarta this week.
Cirium fleets data indicates that Indonesia has 13 CN-235s. The country's air force has seven examples, of which six serve as transports and one as a maritime patrol aircraft. The navy's five examples all serve the maritime patrol role, and Indonesian Aerospace has one example it uses for experimental work.
Indonesia Aerospace adds that the N219 twin turboprop has secured 21 commitments. Of these, 10 are from the Indonesian army. These aircraft will feature a sliding rear door to better facilitate military transport missions, as well as medical evacuations.
A private company, Karya Logistik Indonesia, will also purchase 11 N219s.
The commitments could mark a turning point for the slow-selling N219, of which only two examples have been built. Excluding the army and Karya Logistik commitments, the type has a mere 27 letters of intent and, apparently, no firm orders.
Local carriers Aviastar Mandiri, Merpati, and Nusantara Buana Air have also cancelled LOIs for 100 N219s.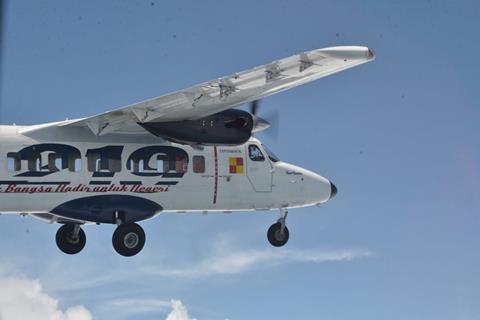 The N219 aircraft, powered by two Pratt & Whitney Canada PT6A engines, received certification in December 2020. The N219 is intended to serve remote, undeveloped parts of the sprawling Indonesian archipelago.
The company also used the Indo Defence show to promote the amphibious version of the N219. The variant is equipped with pontoons and is still in the design stage. A first flight is expected in 2024
Indonesian Aerospace also signed a memorandum of understanding (MOU) with Airbus Helicopters related expanding its MRO capabilities for helicopters and military aircraft. The pact follows a September MOU with Airbus reaffirming collaboration between the two companies – Indonesian Aerospace produces both the CN-235 and NC212i under licence.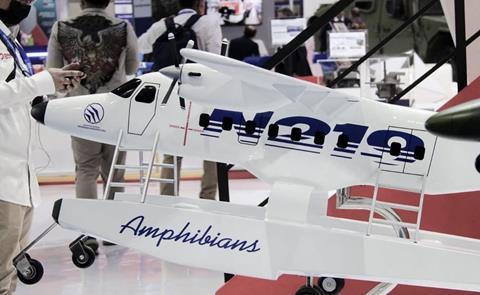 "PTDI is developing a potential new MRO business and we were able to reach this initial agreement with Airbus," says Indonesian Aerospace president director Gita Amperiawan.
"We believe that this collaboration can improve PTDI's ability as a provider of MRO services in the helicopter and aircraft segment throughout Indonesia and its surroundings."
Indonesian Aerospace already supports types such as the locally operated C295 tactical transport and H225M helicopter, and that this could expand to the H145M helicopter.