Greece and Israel have struck a provisional agreement covering the creation of a flight school for the Hellenic Air Force to be built and run by Elbit Systems and which will also see the acquisition of 10 Leonardo M-346 advanced jet trainers.
The deal, worth $1.68 billion over at least 20 years, also includes the upgrade and maintenance of Greece's current fleet of Beechcraft T-6A turboprop trainers, plus the provision of simulators, training and logistic support.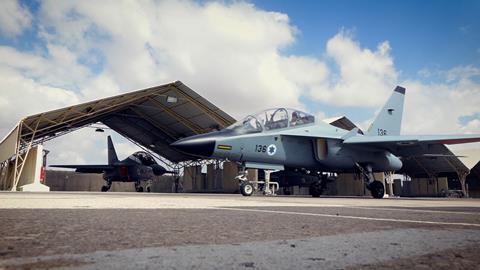 Under the agreement, the training school will be modelled on the Israeli air force's flight academy, which operates a fleet of 30 M-346 aircraft, locally referred to as the Lavi – or lion in Hebrew. The service also employs T-6As.
In addition, the parties will consider areas of future co-operation between the two training centres.
Government-to-government negotiations will now begin, ahead of a full contract. An additional agreement between the Israeli defence ministry's SIBAT international development agency and Elbit is also still to be signed.
Cirium fleets data shows that the Hellenic Air Force currently operates 40 North American T-2C/Es in the training role, aged 44-50 years, alongside 45 T-6As, aged 17-20 years.