Israel has flatly stated its opposition to the sale of Lockheed Martin F-35 fighters to the United Arab Emirates, despite the recent normalisation of diplomatic relations between the two countries.
"The historic peace agreement between Israel and the United Arab Emirates did not include Israel's consent to any arms deal whatsoever between the United States and the UAE," says Israel's prime minister's office (PMO).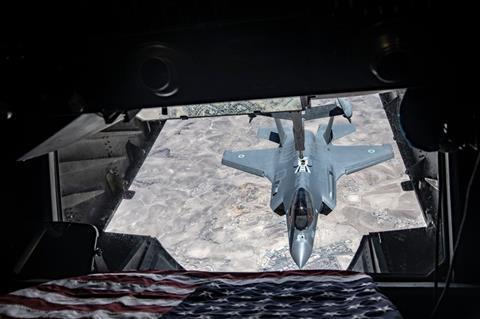 "From the outset, Prime Minister Benjamin Netanyahu has opposed the sale of F-35s and other advanced weaponry to any country in the Middle East, including Arab countries that have peace agreements with the State of Israel."
In recent high-level diplomatic exchanges with US officials, Israel says that it has underscored its opposition to the sale of "F-35s and other advanced weaponry to any country in the Middle East, including those with peace agreements with Israel."
"The peace agreement with the United Arab Emirates does not include any reference to arms sales and the US has made it clear that it will always take strict care to maintain Israel's qualitative edge," says the PMO.
The statement appears to be in response to media reports suggesting the renewed possibility of an F-35 sale to Abu Dhabi.
In 2017, the US government said it had held preliminary discussions with Abu Dhabi about a potential sale of the F-35, but subsequently backed away from any potential deal, instead focusing on upgrading the UAE's fleet of Lockheed F-16 Block 60 fighters.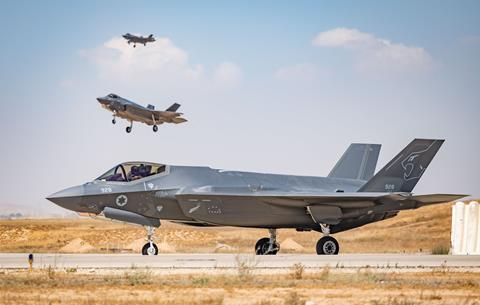 Israel is a major operator of US defence equipment and is the only Middle East operator of the F-35. Cirium fleets data indicates that its air force inventory contains 21 F-35I 'Adir' fighters, with commitments for an additional 23 examples.
Arab countries also operate a range of western combat aircraft.