Italy appears set to join the UK in acquiring a Leonardo-built active electronically scanned array (AESA) radar as part of a modernisation activity for part of its Eurofighter combat aircraft fleet.
Announced on 14 September, the development comes after the defence ministries in Rome and London signed a Statement of Principles document related to collaboration on the European Common Radar System (ECRS) Mk2 sensor.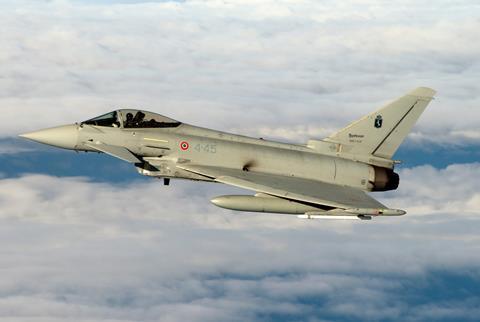 "The move represents the first step towards Italy's full participation in the ECRS Mk2 programme," Leonardo says.
An joint team will soon begin work to incorporate Italian industry into the activity, which is already under way ahead of the future integration of new sensors with some of the UK Royal Air Force's (RAF's) Eurofighter Typhoons.
"The first stage of collaboration, to take place this autumn, will see a team of engineers from Leonardo's Nerviano, Milan-based radar site join the Mk2 development team at Leonardo's Edinburgh site," the company says.
These personnel will be involved in continued development work, and in "acquiring system design capabilities that will ensure that the Italian MoD has sovereign control over the new radar system at every stage of its operational life", Leonardo says.
Rome is the last of the four core Eurofighter nations to have selected an AESA radar, with Germany and Spain on course to field ECRS Mk1 sensors produced by Hensoldt and Indra, respectively. Export customers Kuwait and Qatar, meanwhile, will field Typhoons equipped with Mk0 sensors.
Leonardo says initial system hardware for the UK's AESA standard is on schedule for delivery to BAE Systems' Warton site in Lancashire next year, for aircraft integration and flight trials use. Initial operational capability with the RAF is due to be achieved during 2025.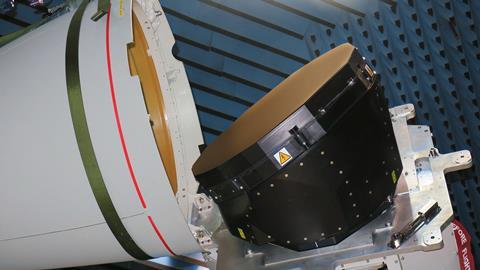 As part of a UK-led Typhoon offer to Finland, Helsinki has also been offered industrial participation in the ECRS Mk2 programme. A decision on the nation's HX contest is expected later this year, with the Eurofighter facing competition from the Boeing F/A-18E/F Super Hornet, Dassault Rafale, Lockheed Martin F-35A and Saab Gripen E/F.