Lockheed Martin will acquire Aerojet Rocketdyne for $4.4 billion, in a bid to beef up its capabilities in advanced propulsion.
The deal is seen as enabling Lockheed to grow in areas such as hypersonics, tactical missiles, integrated air and missile defence, strategic systems, and space exploration. The company is already a key element of Lockheed's supply chain.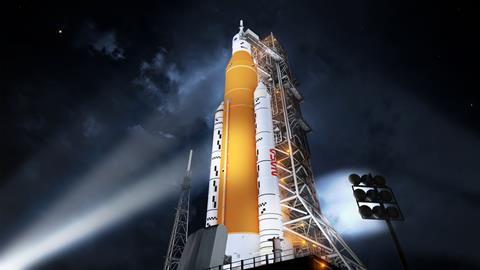 "Acquiring Aerojet Rocketdyne will preserve and strengthen an essential component of the domestic defence industrial base and reduce costs for our customers and the American taxpayer," says Lockheed chief executive James Taiclet.
"This transaction enhances Lockheed Martin's support of critical US and allied security missions and retains national leadership in space and hypersonic technology. We look forward to welcoming their talented team and expanding Lockheed Martin's position as the leading provider of 21st century warfare solutions."
Aerojet Rocketdyne has 5,000 employees and generated about $2 billion in 2019. The sale is expected to close in the second half of 2021, pending regulatory green lights and the approval of Aerojet Rocketdyne shareholders.
"The proposed acquisition adds substantial expertise in propulsion to Lockheed Martin's portfolio, and expands on the solid foundation built by Lockheed Martin and Aerojet Rocketdyne over many years," adds Lockheed.
"Aerojet Rocketdyne's propulsion systems are already a key component of Lockheed Martin's supply chain and several advanced systems across its Aeronautics, Missiles and Fire Control and Space business areas."