Lockheed Martin has called off its $4.4 billion acquisition of Aerojet Rocketdyne, after the US Federal Trade Commission (FTC) last month said it would fight the transaction.
The deal, announced in December 2020, would have helped Lockheed grow in areas such as hypersonic products, tactical missiles, integrated air and missile defence, strategic systems and space exploration. Aerojet is already a key element of Lockheed's supply chain.
"Our planned acquisition of Aerojet Rocketdyne would have benefited the entire industry through greater efficiency, speed and significant cost reductions for the US government," Lockheed Martin chief executive James Taiclet said on 13 February. "However, we determined that in light of the FTC's actions, terminating the transaction is in the best interest of our stakeholders."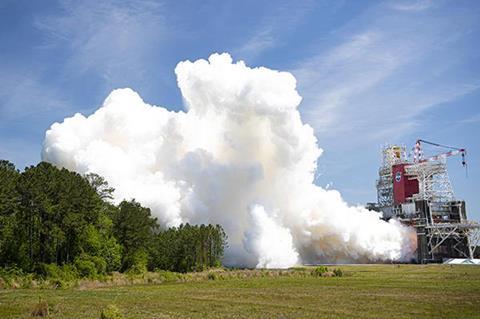 Aerojet Rocketdyne, meantime, sought to reassure its investors after the deal's demise. It says it continues to "deliver substantial value to our shareholders driven by our continued leadership in key space exploration and defence growth markets, including by advancing hypersonics and strategic, tactical and missile defence systems".
"We are confident in our future performance with an impressive backlog that is more than three times the size of our annual sales and a strong macroeconomic environment underpinning our portfolio," the company adds.
On 25 January, the FTC sued to stop Lockheed from acquiring Aerojet Rocketdyne, saying the tie-up had potential to destroy competition in an area vital to national security and US defence interests. It alleged Lockheed's proposed acquisition would give Lockheed control over critical propulsion inputs that rivals – including Boeing, Northrop Grumman and Raytheon Technologies – require to compete against it. That, in turn, would endanger national security, limit research and development and stifle innovation.
"Moving forward, we will maintain our focus on the most-effective use of capital with the highest return on investment, including our ongoing commitment to return value to shareholders," Taiclet says. "We remain confident in our company's strong foundation and growth potential as several exciting projects enter production."