US firm MAG Aerospace has secured a US Air Force contract to supply Manila with a single Cessna 208 Caravan turboprop with intelligence, surveillance and reconnaissance (ISR) capabilities.
The Foreign Military Sales contract is worth $19.8 million and the work is to be completed by September 2024, according a US government contract announcement.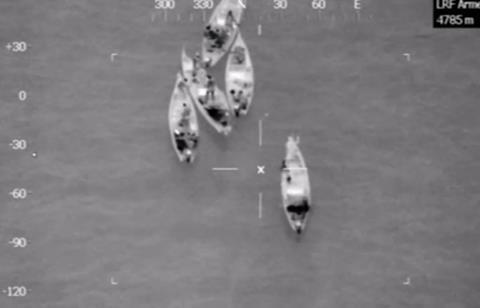 The modifications will be made in Titusville, Florida, and include an option for an additional aircraft.
In April 2020, MAG said it was under contract with the US government and overseas customers to provide MC-208 armed Caravans to support ISR, armed reconnaissance, air mobility, and precision strike.
The new contract modification follows Manila's previous receipt of two ISR-roled Caravans in 2017.
Those aircraft appeared to stem from a May 2016 contract awarded by the US Department of Defense (DoD) to L-3 Communications, under which the ISR assets were earmarked for four countries with insurgencies: Chad, Cameroon, Niger, and the Philippines.
Referring to the new award for Manila, the US DoD says: "This modification changes the specifications to add integration of ISR equipment on C-208 aircraft and an option for an additional integrated C-208 aircraft."