New Delhi's Cabinet Committee on Security (CCS) has cleared the acquisition of 56 Airbus Defence & Space C295 tactical transports.
The long-awaited decision will see 16 aircraft produced by Airbus in Seville, Spain, and 40 produced locally by a consortium led by Tata Advanced Systems, according to India's defence ministry.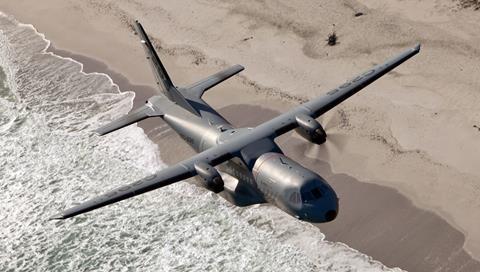 The C295 will replace the Indian air force's fleet of obsolete fleet of Hindustan Aeronautics-built HS 748s – known as the "Avro".
The initial 16 aircraft will be delivered within 48 months of the actual contract signing, with the 40 locally-built examples to be delivered within 10 years.
The aircraft will be equipped with a locally produced electronic warfare suite, and is seen as a way to give India's aerospace sector a boost.
"A large number of detail parts, sub-assemblies and major component assemblies of aero structure are scheduled to be manufactured in India," says the defence ministry.
In addition, the programme is seen as resulting in 600 direct jobs and 3,000 indirect jobs, as well as other employment opportunities. In addition, an MRO facility for heavy checks will be set up in India.
It adds that Airbus will "discharge its offset obligations through direct purchase of eligible products and services from Indian offset partners giving [a] further boost to [the] economy."
The CCS clearance is the final approval for the deal, which was signed off by New Delhi's Defence Acquisition Council in May 2015.
"Airbus welcomes the decision of the Cabinet Committee on Security on the procurement of 56 C-295 aircraft, and looks forward to signing and executing the contract jointly with the Tata Group," says the airframer.
In November 2019, former Airbus Defence & Space chief executive Dirk Hoke said that India's total C295 requirement could grow to "at least 150 and beyond".
Earlier that year, at the Aero India show in February 2019, India's Defence Research Development Organisation highlighted plans for two adaptions of the C295: a Multi-Mission Maritime Aircraft for the coast guard, and an airborne early warning and control variant for the air force.
Cirium fleets data suggests that the Indian air force operates 60 Rolls-Royce Dart-engined HS 748s, with ages ranging from 37 to 59 years.
Updated with comment from Airbus