The UK's Qinetiq-run Empire Test Pilots' School (ETPS) is poised to complete its major fleet renewal programme, with a trio of replacement rotorcraft due to enter use within months.
Qinetiq says it will declare initial operating capability "this summer" with the assets: a pair of Leonardo Helicopters AW109 Grands, plus a single AW139.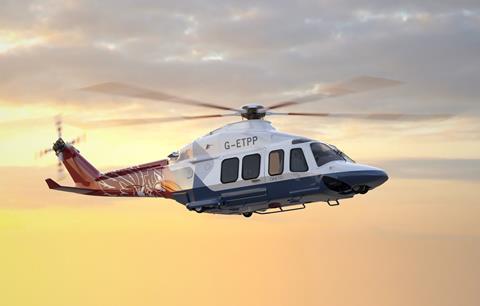 Each equipped with an electro-optical/infrared sensor turret and featuring "a modern, complex avionics suite", the aircraft will be employed at Boscombe Down in Wiltshire in support of ETPS courses for test pilots and flight-test engineers.
Aircraft to be replaced with new arrivals include two Qinetiq-operated AW109s, which Cirium fleets data shows are aged 17 and 19 years.
A graphic released by the company depicts an AW139 in ETPS livery with the registration G-ETPP. Cirium data shows that this airframe was in March purchased by the UK's Castle Air, having originally been ordered by BAIC and first flown in 2017.
"Staying ahead of the curve is absolutely vital in the challenging world of test and evaluation – both here in the UK and on the international stage," says Simon Tate, Qinetiq's director of operations air and space. "This substantial new investment will ensure we do just that."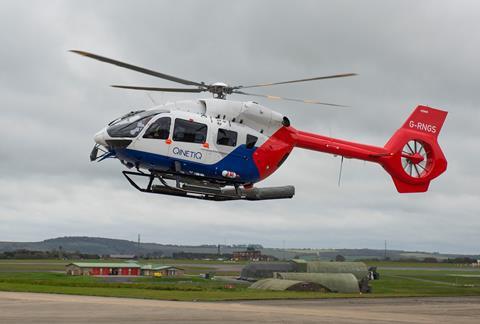 Qinetiq has previously acquired four Airbus Helicopters H125s and an H145 (G-RNGS) as part of its rotary fleet renewal, and also introduced two Grob Aircraft G120TPs, a pair of Pilatus PC-21s and single examples of the BAE Systems Avro RJ85 and RJ100.