A first of five Boeing P-8A Poseidon maritime patrol aircraft to be produced for the Royal Norwegian Air Force completed its flight debut on 9 August.
The adapted 737NG landed at Boeing Field in Seattle after a 2h 24min test flight, having departed from Renton Municipal airport. The aircraft reached a maximum altitude of 41,000ft during the sortie, the airframer says.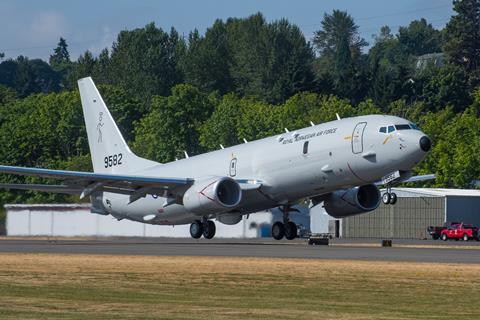 Carrying the registration 9582 and named Vingtor, the aircraft had emerged from Boeing's Renton paint shop on 9 July.
Following its arrival at Boeing Field, the narrowbody will undergo mission systems installation work, before undergoing additional testing. It will be delivered to the Norwegian Defence Materiel Agency "later this year", the company says.
Oslo will use its new Poseidons to replace an in-service fleet of six Lockheed P-3C/N Orions, plus two operational Dassault Falcon 20 special-mission aircraft. Its air force will operate the type from Evenes air base.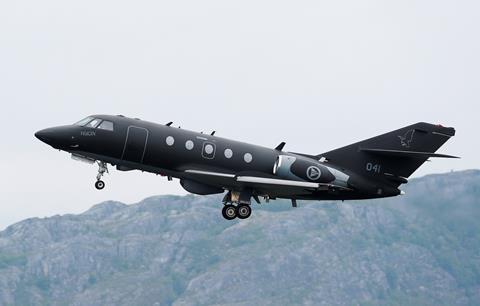 "The P-8 is a capability that will help Norway improve anti-submarine warfare, anti-surface warfare, intelligence, surveillance and reconnaissance, and search and rescue missions," says Christian Thomsen, Boeing's P-8 Europe programme manager.