Lockheed Martin and Saab are to contest the final phase of Canada's 88-aircraft fighter replacement need, after Ottawa narrowed the competitive field to their respective F-35A and Gripen E candidates.
Announced by Public Services and Procurement Canada on 1 December, the latest step in the Future Fighter Capability Project means "two bidders remain eligible under the competitive procurement process".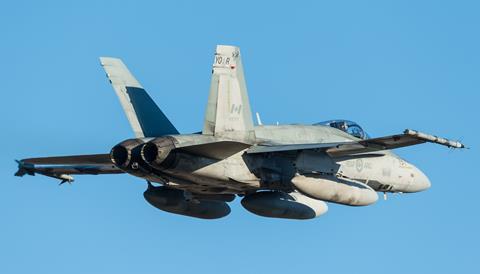 The decision eliminates Boeing's F/A-18E/F Super Hornet from contention. Dassault and the Eurofighter consortium had previously withdrawn their Rafale and Typhoon candidates.
"Proposals were rigorously assessed on elements of capability, cost and economic benefits. The evaluation also included an assessment of economic impact," the procurement body says.
"Over the coming weeks, Canada will finalise next steps for the process, which, based on further analysis of the two remaining bids, could involve proceeding to final negotiations with the top-ranked bidder," it says. Alternatively, this could involve "entering into a competitive dialogue, whereby the two remaining bidders would be provided with an opportunity to improve their proposals", it adds.
Ottawa's plans call for a contract to be awarded during 2022, "with delivery of aircraft as early as 2025". The procurement has previously been estimated as worth C$15-19 billion ($11.7-14.8 billion).
The new fighter will replace the Royal Canadian Air Force's 86 in-service F/A-18A/B Hornets.