Pakistan's long-running attempt to acquire Turkish Aerospace T129 attack helicopters may finally be nearing a conclusion.
Speaking at Defence IQ's virtual International Military Helicopter 2021 conference on 24 February, an unnamed Pakistani army official said that the Turkish-built type was "still very much under consideration".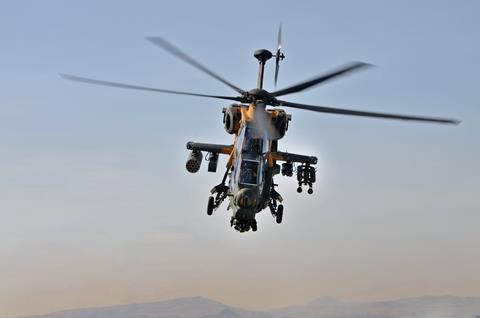 Islamabad had in 2018 ordered 30 T129s worth $1.5 billion, but the sale foundered on export sanctions related to the US-built LHTEC T800 engines which power the type.
"The contract is a bit delayed because of certain third-party approvals," says the army official. "But the OEM is hopeful of getting over the political hurdles and providing that third-party certification.
"We are still looking forward to accomplishing the contract with the Turkish government."
Pakistan intends to replace its fleet of 48 elderly Bell AH-1Fs with the new platform. It had previously struck a deal under the USA's Foreign Military Sales process to purchase 12 Bell AH-1Zs but that deal was also put on hold due to US political concerns.
At the same conference last year it was suggested that Pakistan would consider Chinese alternatives if the T129 order could not be finalised.