Safran and MTU are working to accommodate Spanish firm ITP in their partnership which is seeking to develop a next-generation fighter engine as part of a broader multi-national combat aircraft programme.
When it was initially formalised, the Future Combat Air System (FCAS) effort was a joint development between France and Germany, with airframe and system providers drawn equally from both countries.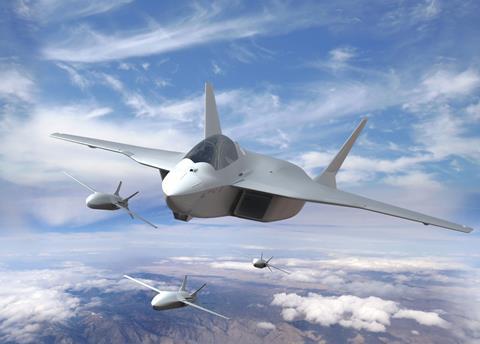 However, Spain was admitted to the programme in 2020, bringing additional complexity to the division of work.
Safran and MTU signed their agreement covering the development of the next-generation engine in late 2019, with the French firm as the prime contractor.
But, says Safran chief executive Olivier Andries, now that Madrid has also joined FCAS, "we will have to make sure ITP has something to do".
Andries says he is "confident" that the existing agreement can be broadened to admit the Spanish firm, but workshare will have to be allocated "with the principle of best athlete".
"We do not want to fall into a model where a new partner will take work where they do not have competencies," he said during a media briefing on 25 February.
At present, Safran is leading the design and integration of the engine, plus has responsibility for the hot section, while MTU will handle the cold section and engine services.
Meanwhile, Safran is hopeful that its engine proposal – thought to be the Ardiden 3TP being developed by its helicopter engines division – will be selected for the Eurodrone programme for France, Germany, Italy and Spain.
Prime contractor Airbus Defence & Space will ultimately decide on the engine supplier, says Andries, once the "programme is confirmed by the governments and [procurement agency] OCCAR".
Separately, Safran has agreed a revised delivery date of late 2021 with the French army and DGA body for the first Patroller unmanned air vehicle.
A previous example was destroyed during a delivery flight in 2019; France has ordered 14 Patrollers for its army.