Pilatus set a new production record of 152 aircraft in 2021, a year it describes as "extremely successful but challenging" with strong demand for its products, but pandemic-related supply chain disruptions affecting its business.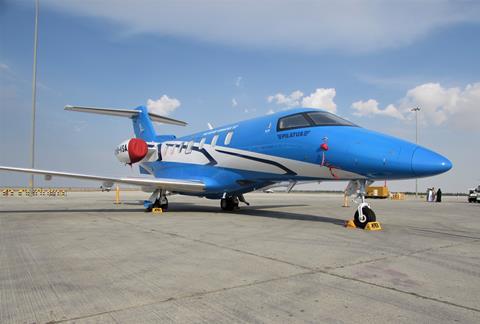 The Swiss manufacturer of business and military trainer aircraft delivered 45 PC-24 light business jets, 88 PC-12 NGX single-turboprops, 17 PC-21 turboprop trainers, and two examples of its PC-6 short take-off and landing utility type.
A "boom" in the business and general aviation market "greatly benefited" sales of the PC-12 NGX and PC-24, says Pilatus.
In the defence segement, Pilatus secured a follow-up order from France for nine PC-21s, which was announced in July. It also unveiled, at November's Dubai air show, an updated "MKX" version of its veteran PC-7 basic trainer that features a modern cockpit.
However, the airframer says "supply bottlenecks" impacted its operations and forced up costs. Chief executive Markus Bucher notes that "unreliable supply chains and continuing deglobalisation" will remain challenges in 2022.
In July, Pilatus detailed an avionics update for its PC-24, which competes in the light jet category with the Embraer Phenom 300, the Honda Aircraft HondaJet, Textron Aviation's Cessna CJ range, and the out-of-production Bombardier Learjet brand. It is also operated by the likes of the Swiss and Qatari air force as a VIP transport.