The Royal Australian Air Force (RAAF) has shifted a substantial amount of training for the Lockheed Martin F-35A to Australia, while still retaining a training presence in the USA.
The focus of RAAF F-35 training has been moved to RAAF Williamtown, where work has been undertaken to develop a full training ecosystem under the country's Air 6000 2A/B New Air Combat Capability Facilities Project.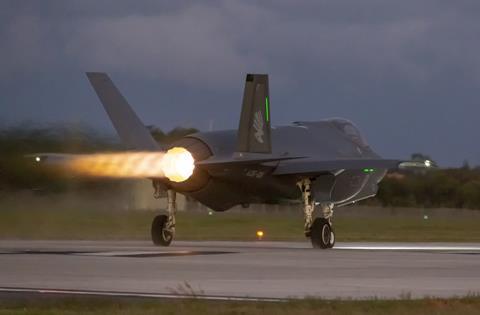 "All facilities required to support training at RAAF Williamtown have been completed," says Australia's Department of Defence (DoD). "This includes the installation of maintenance training devices, and the full suite of maintenance training is now undertaken in the new facilities."
Four full mission simulators have been installed and commissioned. The base has provision for two additional simulators.
Located on Australia's eastern seaboard roughly between Sydney and Brisbane, RAAF Williamtown is the major hub of the country's tactical airpower. It is home to No. 81 Wing, which comprises the three Boeing F/A-18 A/B 'Classic' Hornet squadrons that will be converted to the F-35A.
Williamtown commenced conversions of pilots from the Hornet to the F-35A in August 2019. The ability of No. 81 Wing to train experienced F/A-18 pilots and new pilots is part of the F-35's Initial Operational Capability, which is planned for December 2020.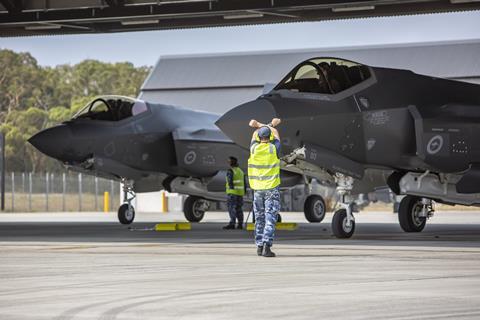 In addition the Williamtown training centre, five RAAF F-35As will remain at Luke AFB in Arizona.
"These aircraft will continue to undertake pilot training, including Australian pilots," says the DoD. "Australia plans to undertake all pilot training in Australia from January 2021."
Cirium fleets data shows that the Royal Australian Air Force has 18 in-service F-35As, with deliveries of the type continuing. Canberra is committed to 72 examples, which could rise to 100.