The UK Royal Air Force has selected Saab Digital Air Traffic Solutions to conduct an operational concept demonstration of a digital tower capability at its Lossiemouth base in Scotland. "The system will be installed for demonstration and evaluation during 2020 and 2021," the company says.
Air-Vice Marshal Simon Rochelle, the RAF's chief of staff – capability, says the collaboration "will enable us to explore how we could modernise our air traffic services fit for a next generation air force".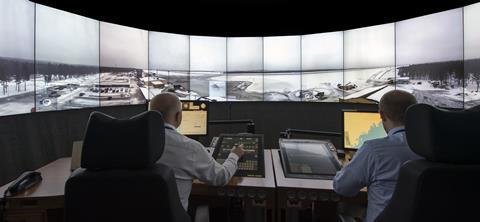 "This is an exciting opportunity to develop technology that will enhance our personnel's decision-making processes so that we continue to operate safely, securely and efficiently for decades to come," Rochelle says.
Also referred to as a remote tower, the digital capability to be trialled at RAF Lossiemouth relies on the use of distributed cameras and a control centre to monitor a runway, airfield and its perimeter.
"Our extensive experience in digital ATC and focus on security, combined with the RAF's operational knowledge, provide an excellent opportunity for Saab to show how the RAF could benefit from use of our digital tower system," says Saab Digital Air Traffic Solutions chief executive Per Ahl. "Working with the RAF is an excellent opportunity to demonstrate the military utility of our system," he adds.
RAF Lossiemouth is home to four squadrons of Eurofighter Typhoons, including examples assigned to providing quick reaction alert services. It also will accommodate the service's incoming Boeing P-8A Poseidon MRA1 maritime patrol aircraft from October 2020.