The UK Royal Air Force's (RAF's) P-8A Poseidon MRA1 maritime patrol aircraft (MPA) fleet has been boosted by the arrival of its fifth example of the adapted Boeing 737NG.
Named 'Fulmar', aircraft ZP805 touched down at the service's Lossiemouth base in Scotland on 2 February, following an 8h-plus delivery flight from Boeing Field near Seattle.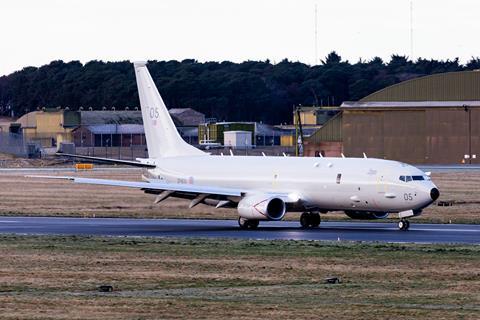 The service notes that this represents "the first time an RAF Poseidon has been delivered to Scotland straight from the factory".
"The arrival of this latest aircraft helps to ensure that we have the continued capability to defend our waters and support our NATO partners," says the RAF, which notes that it also "comes at a time of unprecedented submarine activity close to UK waters".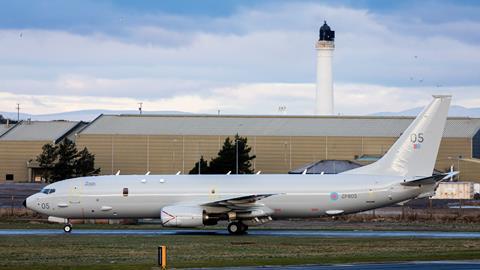 A total of nine Poseidon MRA1s will be introduced, with the type operated by 120 Sqn.