Raytheon, the manufacturer of guided missiles, aircraft engines and avionics, is relocating its headquarters to the Washington, DC area.
The 100-year-old firm, which has been headquartered in Massachusetts since its 1922 founding in Cambridge, disclosed the move on 7 June. Raytheon joins other major American defence contractors in the national capital region.
The company tells FlightGlobal that the move will take place in the third quarter of 2022.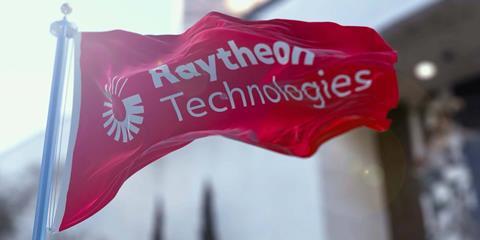 "The location increases agility in supporting US government and commercial aerospace customers and serves to reinforce partnerships that will progress innovative technologies to advance the industry," Raytheon says of the move.
Raytheon's global headquarters will now be located in the Arlington, Virginia neighbourhood of Rosslyn, the current location of the Raytheon Intelligence & Space division.
The company says its other businesses, which include Pratt & Whitney and Collins Aerospace, have existing offices in Virginia.
Arlington is also the location of the Pentagon, the gargantuan, five-sided office building that serves as the headquarters of the US military.
Raytheon says it will maintain a strong presence across the USA, where it currently operates 600 facilities in 44 states.
In May, Boeing similarly announced it had relocated its headquarters from Chicago to Arlington. Top brass for Northrop Grumman and General Dynamics are also located in Virginia, while Lockheed Martin's flagship office is in nearby Bethesda, Maryland.
Virginia governor Glenn Youngkin tweeted his approval of Raytheon's move, saying in a statement "Virginia is committed to being a partner in their mission".