Romania's defence ministry has signed a €388 million ($385 million) contract to acquire 32 surplus Lockheed Martin F-16A/Bs from Norway, with the jets to be transferred from late 2023.
Signed in Bucharest on 4 November with the Norwegian Defence Materiel Agency (NDMA), the deal will see deliveries conclude during 2024. It also covers the provision of spare engines, personnel training, and maintenance and logistics support, with this to involve Kongsberg Aviation Maintenance Services.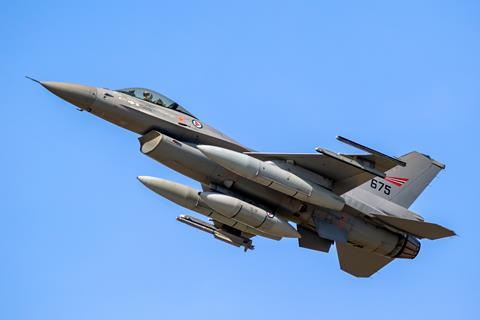 The Royal Norwegian Air Force earlier this year ended operations with its F-16 fleet, having operated the type for 42 years. Oslo is already selling up to 12 of its retired aircraft to US adversary training specialist Draken International.
Norwegian industry will modify stored fighters to the M6.5.2 operating configuration – the standard used on Romania's current F-16 fleet – prior to their transfer to the nation. Bucharest says this "will allow their operation by the Romanian air force for a period of at least 10 years", prior to it acquiring "fifth-generation" assets as replacements.
The service currently flies 17 F-16A/Bs, and will retire its remaining 16 Mikoyan MiG-21 fighters by 15 May 2023, it announced earlier this year, following a fatal accident involving the latter type.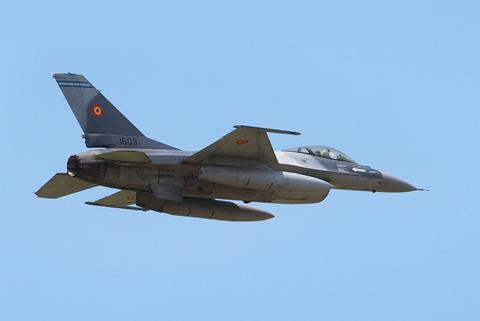 Noting that the deal with Bucharest represents "Norway's largest ever sale of government-owned military equipment", NDMA director general Gro Jaere says: "Norwegian F-16s have been among the best maintained of their kind."
The transfer remains contingent on the transaction receiving export approval from both the Norwegian and US governments. The Romanian defence ministry says it expects Washington's approval process to be completed before year-end.
Bucharest notes that acquiring combat aircraft from a fellow NATO member will "increase Romania's defence capacity and ensure the national contribution to collective defence within the North Atlantic Alliance".
Craig Hoyle joined Flight International in 2003, and has edited the now monthly title since 2015. He has reported on the UK, European and international military aviation sector for more than 25 years, and produces our annual World Air Forces directory.