Safran believes it now understands the reasons behind the crash of a Patroller unmanned air vehicle (UAV) last December – an incident that took place shortly before the initial example was due to be delivered to the French army.
The aircraft was destroyed when it came down near the town of Saint-Mitre-Les-Remparts on 6 December during an "industrial reception flight" from Istres air base in the south of the country.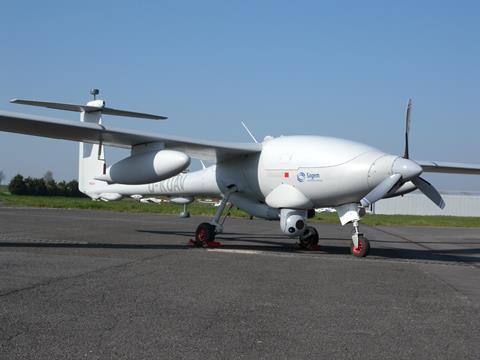 Speaking on a full-year earnings call on 27 February, Safran chief executive Philippe Petitcolin said: "we know what happened in terms of the failure of the system" during the flight test.
"We are now doing our job in order to clean all this system and make it completely in line with the requirements of the customer," he adds.
However, Petitcolin provides no further detail on the causes of the crash or the modifications made to the platform.
Paris ordered 14 examples for its army in 2016, with first delivery due last year.
The Patroller is a medium-altitude, long-endurance platform that can operate for up to 20h at an altitude of 20,000ft. Its composite airframe is manufactured by Ecarys in Germany.