The Republic of Singapore Air Force (RSAF) is committed to continually updating its combat power, with efficiency as a focus, given the small nation's manpower limitations.
The RSAF had a prominent role in last week's Singapore Airshow. Its flying display saw a Boeing F-15SG paired with two AH-64D Apaches. Both types appeared in the static park alongside a pair of Lockheed Martin F-16s, a Sikorsky S-70B, an IAI Heron 1, and an Elbit Hermes 450.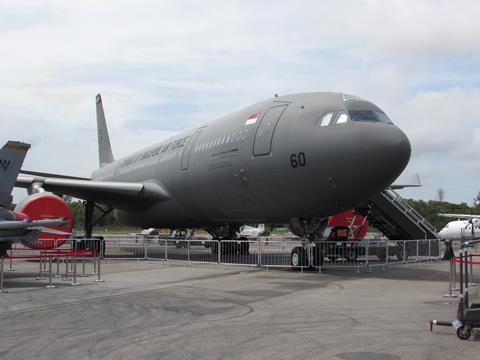 Making an appearance for the first time at the show was the RSAF's Airbus Defence & Space A330 Multi-Role Tanker Transport (MRTT).
The RSAF's contributions to the show offered a tour de force in capability, but Singapore faces increasing challenges in the air and on the ground.
"The security landscape has become more complex in recent years, and so has the challenge of protecting Singapore's skies," says air force chief Maj Gen Kelvin Khong.
"In the last 10 years alone, the air traffic around Singapore has grown by about 59%. Today, we see an average of more than 1,000 flights in and out of Singapore every day. This has made the RSAF's mission of defending Singapore's skies more complex."
A key peacetime mission is monitoring the airspace around the country, and even scrambling fighters for escort duties, such as when there is a bomb threat aboard a commercial airliner.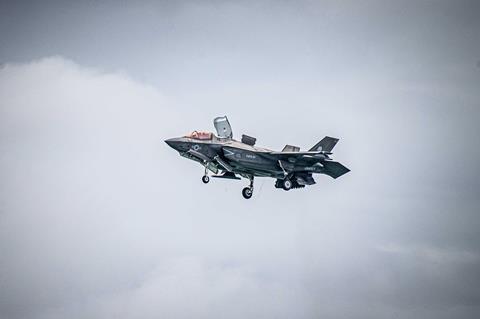 Other threats include small civilian drones that can cause flight disruptions, as well as larger, military-grade systems.
"A recent reminder is the drone attack on the Aramco oil processing facilities in Saudi Arabia in September 2019, which resulted in the shutdown of half of Saudi's total oil production," says Khong.
"We have built up capabilities to prevent such drones from attacking Singapore, but we will need to continue to enhance these capabilities as the drone threat continues to evolve."
In regard to traditional fixed-wing aircraft, he notes that Singapore's long-awaited decision to order the F-35B was predicated on the growing maturity of the platform. While challenges remain around areas such as the aircraft's logistics system, the RSAF estimates that the acquisition and operating costs will be equivalent to those of the F-15SG.
Initially Singapore will receive four examples out of a total possible commitment for 12. The first four aircraft will be deployed not in Singapore, but in the "continental USA" for evaluation work. Kong added that the type's short take-off and vertical landing (STOVL) capability is important given land limitations in Singapore.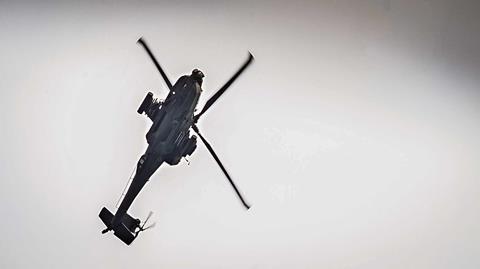 As for the aircraft the F-35 could one day replace in RSAF service, the F-16, work to upgrade RSAF examples to the F-16V standard continues. The project involves a major avionics upgrade, as well as the addition of Northrop Grumman's AN/APG-83 active electronically scanned array (AESA) radar.
"Prototyping works by Lockheed Martin are ongoing in the US, and we have commenced serial production in Singapore by Singapore Technologies Engineering Aerospace," says Khong.
"The upgrade program is being managed in phases to ensure that the operational readiness of the RSAF is maintained. The first upgraded F-16 aircraft is expected to be rolled out around 2021."
As to whether the country is in the market to replace its C-130H tactical transports and Fokker 50 maritime patrol aircraft, Khong notes that both have received updates fairly recently, but that the RSAF keeps a lookout for new capabilities.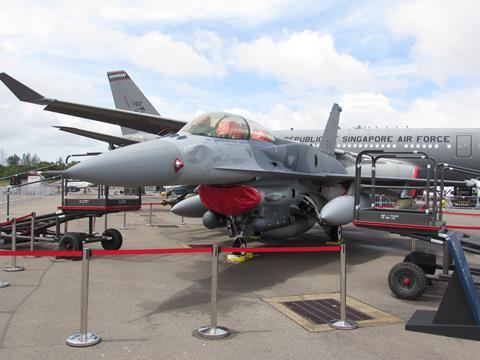 As with other developed nations, Singapore faces a manpower crunch, placing a premium on efficiency. To this end, it is working on what it calls 'smart airbases.' One project sees the deployment of sensors mounted around a hangar and on small UAVs to automate aircraft inspections.
Another project involves analysing Heron 1 flight data, of which the UAV's telemetry system produces five gigabytes during a five-hour sortie. Analysing such a large amount of data can take a team eight hours. To help with this issue, an algorithm was developed that allows the analysis and suggestion of remedial action to occur within an hour.
"Air combat of the future will not be the traditional fight between large formations of aircraft, where the side with numerical advantage has the upper hand," says Khong.
"It is not just about numbers. It is about how effectively one can combine traditional air combat capabilities with technologies that multiply the effects of air power. It is also about how effectively one can combine combat power across multiple domains to present dilemmas to the adversary so it is impossible for the adversary to defend."