Slovenia is to buy at least one Leonardo C-27J Spartan, as its government moves to make up for a shortfall in transport aircraft that became evident at the beginning of the coronavirus outbreak last year.
Ljubljana says that the pandemic "showed that we were mostly dependent on other carriers for the evacuation of our citizens from abroad and the provision of protective equipment."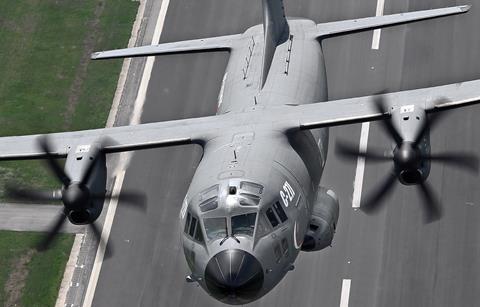 Apart from the C-27J, Slovenia also considered the Airbus Defence & Space C295 and A400M, Embraer KC-390 and Lockheed Martin C-130J.
"Two types of tactical transport aircraft were included in the final assessment, but after examining the minimum military technical requirements, the C-27J Spartan proved to be the best," says the Slovenian defence ministry.
Although the acquisition of a single Spartan will partially meet Slovenia's NATO obligations, the ministry notes that "two such aircraft would be needed to fully meet the performance targets".
Ljubljana has begun negotiations with Italy on a government-to-government deal. This will also include spare parts, training and logistics support.
Slovenia is proposing to spend €780 million ($944 million) on modernising its armed forces over the 2021-2026 period; €100 million is earmarked for 2021. However, this plan is still awaiting final approval.