The AHRLAC, South Africa's first aircraft since the Apartheid era, is back in production and poised for deliveries after a messy divorce between the programme's two shareholders threatened its future last year.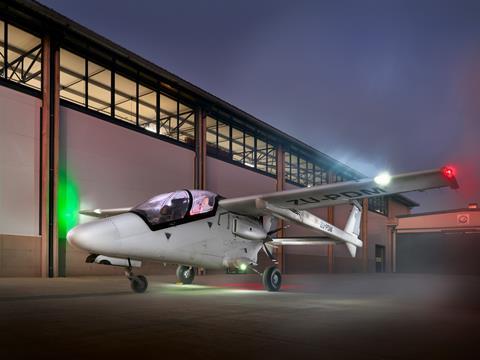 South African defence group Paramount – which almost a decade ago invested in the light-attack and reconnaissance platform alongside father and son developers Paul Potgieter senior and junior – emerged late last year as the outright owner of manufacturer Aerospace Development Corporation (ADC).
It followed an acrimonious dispute between the owners that saw ADC briefly cease operations and enter a "business rescue" process under South African law, where a practitioner is appointed to work with directors and creditors to find a viable outcome.
Ivor Ichikowitz, founder and executive chairman of Paramount, says the newly branded Paramount Aerospace Industries has "taken orders" for the AHRLAC – which is branded the Mwari in a militarised configuration – and is "preparing for deliveries". A new factory in Wonderboom, near Pretoria, is "fully operational".
Ichikowitz will not name customers. ADC had announced in early 2018 it was close to its first delivery to an unnamed buyer, but Ichikowitz says production was put on hold by the restructuring.
However, he adds that the restructure "allowed us an additional year of development work to get the aircraft right". The aluminium-bodied, high-winged, tandem-seat AHRLAC is powered by a single rear-facing Pratt & Whitney Canada PT6, and first flew in 2014.
Ichikowitz describes the AHRLAC – it stands for advanced high-performance reconnaissance light attack aircraft – as a "multi-mission bus" that "is a brand new platform that takes you right into that sweet spot of operational need around the world".
Paramount is pitching the AHRLAC at governments "who want a cost-effective solution" to asymmetric threats to their security and generally have budgets of under $1 billion. Of its competitors, which include utility and general aviation aircraft designed for other purposes, Ichikowitz remarks: "Everything else is a compromise."
One of the biggest potential prizes for the AHRLAC is the US Special Operations Command's Armed Overwatch programme, which will source around 75 aircraft for close air support, precision strike and intelligence, surveillance and reconnaissance missions.
Paramount is partnered along with training company Vertex Aerospace in a bid primed by US service provider Leidos to offer a variant of the AHRLAC dubbed the Bronco II. If successful, the Bronco II will be manufactured in Florida.
Ichikowitz declines to comment on the prospects for the campaign.
He describes the new factory as one of the "most modern aircraft manufacturing facilities in the world", with 70% of parts made on site as part of a "vertically integrated" model that spans "sheet metal to final assembly".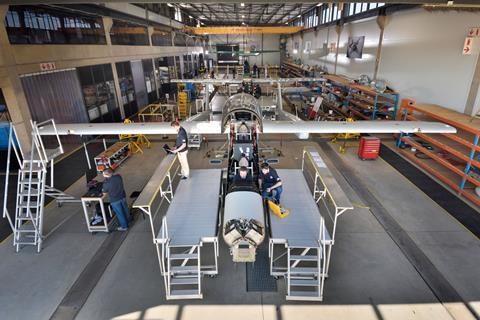 He adds: "Although we have the capability here to meet much of the global demand directly, our system does allow for portable assembly. We can supply the aircraft in kit form."
Ichikowitz says that, while the shareholder dispute was "unfortunate", it was "inevitable that the structure would have to change at some point". He promises further investment in the coming months. "Now we have absolute clarity in terms of the company's direction," he says.
He maintains that with mission systems supplied by a sister business within Paramount and the company's experience in training and support, "we can offer customers a complete turnkey solution".
Paramount – which was established by Ichikowitz in 1994 – has expanded largely by acquisition into Africa's biggest independent aerospace and defence group; its main product line is armoured vehicles.
Its Texas-based US subsidiary provides Dassault Mirage F1 airframe and engine support to two companies that provide aggressor training and other contract services to the US Air Force: Draken International and Textron subsidiary ATAC. Paramount also has a military pilot training centre in South Africa.
South Africa's aerospace and defence industry – a major component of the economy during the years when arms embargoes forced the White minority regime to be self-sufficient – has shrunk since the 1990s. However, state-owned Denel remains a major player, and Aerosud – in which Paramount has a stake – is a supplier of aerostructures to Airbus and Boeing.