The US military has confirmed that four personnel were killed in an 18 March crash involving a Bell Boeing MV-22B Osprey in service with the US Marine Corps (USMC).
The crash, which killed four marines, took place during a training flight south of Bodo, Norway, according to a posting on the US military's DVIDS news service.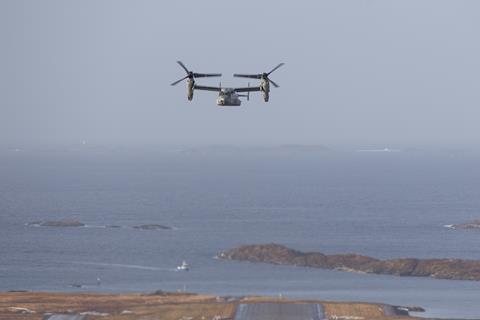 The Osprey, part of Marine Medium Tiltrotor Squadron 261, was supporting Exercise Cold Response 2022 when the accident occured.
"The Marine Corps assisted the Norwegian-led recovery effort," adds the DVIDS posting.
"The deceased Marines were successfully removed from the crash site and are in the process of being returned to the US. The cause of the crash is currently under investigation."
Media reports suggest that the crash occurred in stormy weather.