Boeing expects to begin deliveries of the 737 Max 7 in 2022 followed by the Max 10 around a year later.
Flight test activities on the 737-7 are "complete", Mike Fleming, Boeing senior vice-president for Max return to service and commercial derivative programmes, told a Dubai air show press conference today.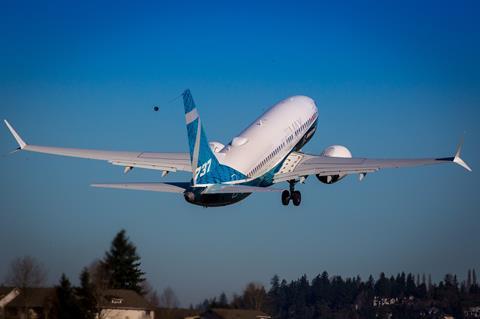 He says the company is finalising the required certification paperwork to present to the Federal Aviation Administration.
"We are getting very close from our perspective to having our work done on that airplane," he says.
While he cautions that it will be the regulator that "decides when it's completed", he adds: "We still expect to get that airplane certified and make deliveries in the 2022 timeframe."
Flight tests of the 737-10 began in June. Boeing will subsequently implement changes to the angle-of-attack system, a modification mandated by aviation safety authorities as part of the Max's recertification following its grounding.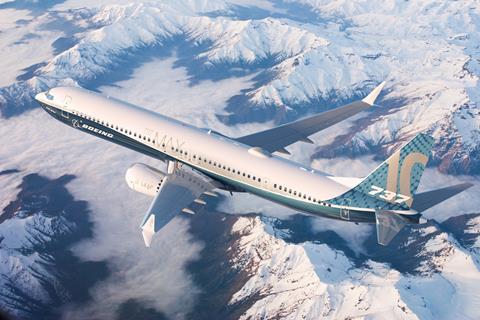 A critical design review for the changes was recently completed, adds Fleming, who expects deliveries to begin in 2023.
Boeing has presented those designs to the regulators "and they are happy with that – or at least they have not told us they aren't happy", says Fleming.
While he says he cannot rule out further modifications to the 737-10 "we still have margin in our schedule for any unknowns to come up."
Two aircraft are being used for the flight-test programme, with a third to be used to evaluate the interior.