Nigerian operator Overland Airways has placed a firm order for three Embraer 175 regional jets and taken purchase rights on three more.
Under the deal, disclosed by the Brazilian manufacturer during the Dubai show on 15 November, deliveries to Overland will begin in 2023. The aircraft will feature a two-class 88-seat configuration.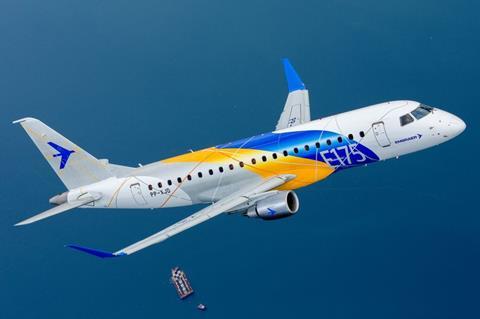 Overland Airways chief exective Edward Boyo says: "We are confident that this is the right moment to invest, as regional aviation is on an optimistic post-pandemic recovery."
The airline operates a fleet including ATR 42 and 72 and Beech 1900D turboprops.