Textron Aviation Defense has secured its first international buyer for the Beechcraft AT-6 Wolverine, with the Royal Thai Air Force (RTAF) to receive eight of the armed turboprops.
Bangkok has signed a $143 million contract to acquire the type, which is on static display at the Dubai air show, where the deal was announced.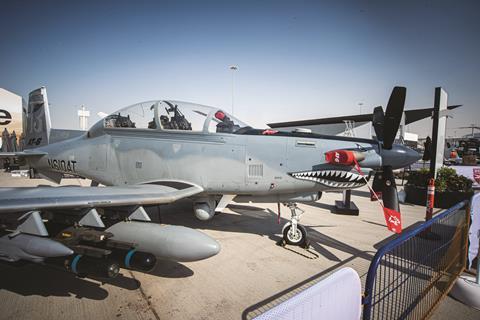 To be designated the AT-6TH in Thai service, the aircraft will replace already-retired Aero Vodochody L-39s for duties including border security and counter-narcotics tasks, Textron says. It adds that following a competitive evaluation, its model was selected due to its "best cost, schedule and performance".
Also covering the provision of personnel training and support equipment, the deal will see deliveries made to Chiang Mai air base from 2024.
"RTAF pilots and concerned parties found the attributes of the AT-6 procurement programme extremely favourable," says Air Marshal Pongsawat Jantasarn, chairman of the service's procurement committee.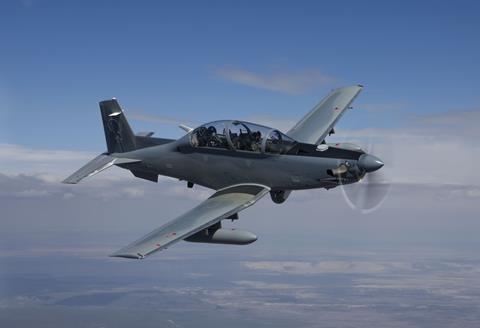 The RTAF already has 12 T-6C trainers on order.
The US Air Force was launch customer for the Wolverine, and has so far received its first of two on-order examples. Its second AT-6E will be handed over next month, Textron says.