General Electric chief executive Lawrence Culp has succeeded John Slattery as CEO of operating business GE Aviation – a change that had been planned but that came sooner than anticipated.
Slattery, who had been the Ohio engine maker's CEO since September 2020, now takes the position of GE Aviation executive vice-president and chief commercial officer, GE says on 27 June.
The change takes effect immediately.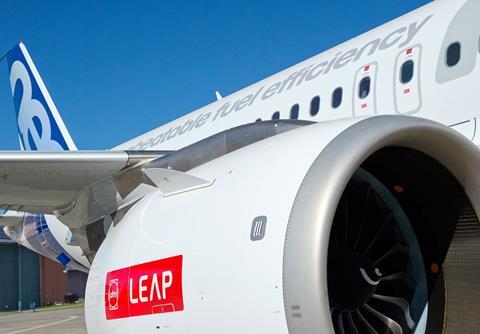 Culp remains CEO and chairman of the broader GE, says the company, which disclosed several other executives changes on 27 June. Those include the naming of Russell Stokes CEO of GE Aviation commercial engines and services, and the hiring of former Otis executive Rahul Ghai as GE Aviation's new chief financial officer.
The moves relate to a broad restructuring disclosed by GE in November 2021. The US industrial giant is divesting its two non-aviation businesses: a healthcare unit and energy division.
"There is tremendous opportunity in aviation over the coming years, and the board and I decided it is the right time for me to take on this expanded role," Culp says. "GE Aviation is an exceptional business in growing commercial and military sectors that is shaping the future of flight."
In disclosing the overhaul last year, GE said Culp would ultimately lead the standalone aviation business – but only after GE divested its non-aviation businesses. Those divestitures remain incomplete; GE has said it expects to spin off its healthcare business by early 2023, and its energy division by early 2024.
Reached by FlightGlobal, GE declines to elaborate about why it decided to make Culp CEO of the aviation business ahead of schedule, deferring to its 27 June statement.
In that statement, Culp says he will "work even more closely with the team to support our customers, meet the unprecedented demand ramp and prepare for GE Aviation's future as an independent public company".
GE's CFM partnership faces the immense challenge of ramping Leap production amid supply shortages and labour challenges.
With Culp now heading the aviation business, former GE Aviation CEO John Slattery becomes GE Aviation chief commercial officer.
"It has been an honour leading GE Aviation over the last two years," says Slattery, who joined GE Aviation in 2020 from Embraer, where he headed that company's commercial aviation business. "I am excited to be part of a tremendous leadership team as we move closer to launching as a standalone business."
Also on 27 June, GE says company veteran Stokes, now CEO of GE Aviation services, has taken on the additional responsibility of leading GE Aviation's commercial engines business. His new title is CEO of GE Aviation commercial engines and services.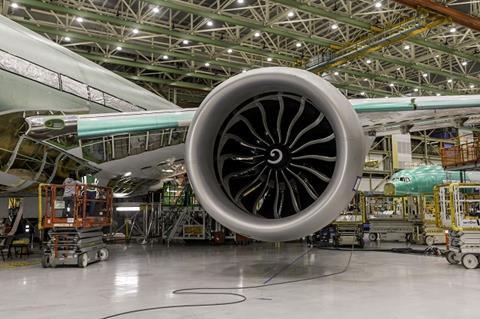 Additionally, Ghai, former CFO of elevator company Otis, will join GE Aviation as CFO on 15 August, GE says.
Ghai has been CFO of Otis since 2019 and led that company through its 2020 divestiture by former parent United Technologies. Earlier, Ghai was CFO of defence contractor and aerospace company Harris, which later merged to become L3Harris Technologies.
Ghai will succeed CFO Shane Wright, who will retire "later this year" after a 34-year GE career.
"Rahul's proven track record as a public-company CFO, including with major transaction and spin-off experience in relevant markets, will be a strong asset for our aviation team," Culp says of Ghai.