Pratt & Whitney has opened a new engineering operation in the Indian city of Bengaluru as part of broader expansion in India by parent Raytheon Technologies.
The Connecticut-based engine maker has "officially opened" its India Engineering Center, where it ill "provide engineering design support for all of our engine families", P&W says on 19 January.
More than 50 staff already work at the operation, which is located in the same facility as a P&W supply chain support centre and two operations run by sister company Collins Aerospace. Raytheon owns P&W and Collins.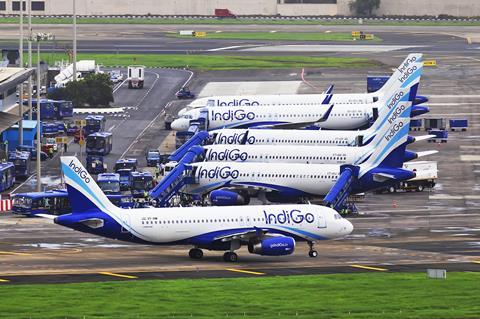 P&W says its new operation will employ some 500 people within four years.
"Work performed at the [Indian Engineering Center] will encompass elements such as aero and mechanical and control systems for various products in Pratt & Whitney's broad portfolio of large and small commercial engines," the company says. "It will also extend across the entire product life cycle from development to field support and sustainment."
Paul Weedon, Pratt & Whitney Canada's vice-president of engine development, adds the new Bengaluru site "will be key to improving commercial engine performance, extending time on-wing, reducing airline operating costs and decreasing fuel consumption".
P&W notes its India centre will not manufacturer products but rather provide engineering support. The company says some 1,500 of its aircraft engines and auxiliary power units are operated in India, powering Airbus A320neo-family jets and ATR and De Havilland Canada turboprops.
"India is forecasted to grow their commercial demand steadily over the next decade and beyond," P&W says.
The new engineering facility is located at the same site that houses P&W's "India Capability Center", which provides back-office supply chain support, and two Collins' operations – its Global Engineering and Technology Center, and its India Operations Center. Collins started those operations in 2022.