Pratt & Whitney Canada has gained Transport Canada certification for the latest XT-M variant of its PW127 engine, bringing closer the first delivery aboard an ATR twin-turboprop.
Launched at last November's Dubai air show, the PW127XT-M promises a 3% fuel-burn saving over the current M-model engine, plus increased time-on-wing and lower maintenance costs.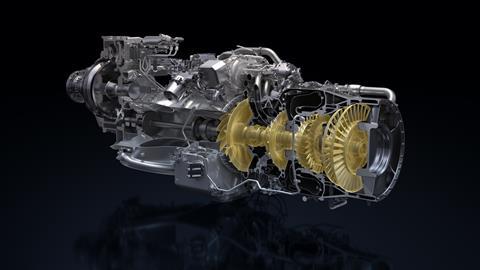 To become standard equipment on new ATR 42- and 72-600 aircraft from the final quarter of 2022, the 2,750shp (2,050kW)-rated powerplant will also be available as a retrofit upgrade for in-service -500s and -600s.
"The PW127XT-M engine is the new standard for operating economics, maintenance and sustainability for regional aircraft," says Timothy Swail, vice-president, regional aviation and APU product marketing and sales for P&WC.
"This certification is an important step toward the entry into service of new ATR aircraft and we continue to support ATR as it builds a strong orderbook."
Speaking at the Farnborough air show in July, Maria della Posta, president of P&WC, said the first production engine has already been delivered to ATR and that the first two years of production are already sold out.
ATR has selected the PW127XT-M and -N models for its ATR 42- and 72-600, and Deutsche Aircraft the -S for its D328eco.
P&WC does not clarify the timeline for certification of the PW127XT-N, which has a higher thermodynamic power rating and is designed to maximise take-off performance of the ATR 72-600 in hot and high conditions.

Dominic Perry is deputy editor of Flight International but also contributes extensively to flightglobal.com. Although specialising in the coverage of the helicopter industry, he has written on most topics in aerospace – be they commercial, defence or business aviation. In addition, there has been an increasing focus on the decarbonisation of the industry and zero-emission flight initiatives.