Australian regional airline specialist Rex Group is investing in advanced powertrain start-up Dovetail Electric Aviation and will provide an aircraft as a testbed for the company's conversion programme.
Formed in 2021 as a joint venture between Sydney Aviation Holdings and Spain's Dante Aeronautical, Dovetail is currently working on the electrification of legacy turboprop aircraft.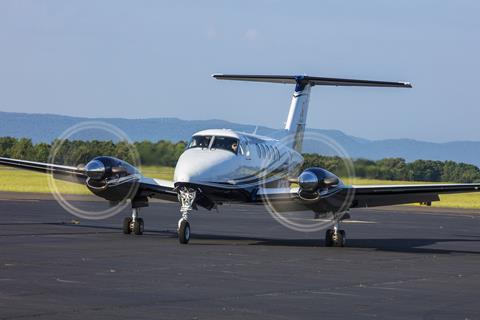 Disclosed projects include the conversion of Cessna Caravan singles to run on battery power and Beechcraft King Air twins to run on hydrogen fuel cells; both will see the addition of Magnix electric power units in place of their stock Pratt & Whitney Canada PT6 engines.
Under the partnering agreement Rex will "provide an aircraft to be used as a testbed for the project" along with engineering and MRO support.
No details of the aircraft to be supplied have been disclosed. Although Rex Airlines operates a fleet dominated by the Saab 340B, this is far larger, with much more powerful engines, than any of Dovetail's stated projects.
Instead, the test asset is almost certain to be a King Air, potentially sourced from sister operators Pel-Air and AAPA, which own a combined 10 examples, albeit a number are currently used for air ambulance missions.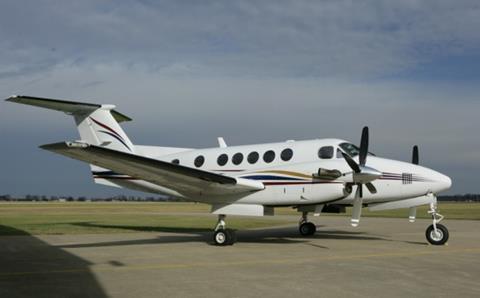 Dovetail says Rex has "invested into Dovetail" and describes the deal as a "strategic investment to potentially convert their fleet in the future".
"Regional airlines operating short sectors as well as seaplanes and training aircraft will be the early adopters of electric battery propulsion. Australia, with its very high utilisation of regional aviation and large number of aircraft capable of conversion, is a perfect incubator for the electric aviation industry," says John Sharp, deputy chairman of Rex Airlines.
"Significantly lower operating costs of electric aircraft will also help to stimulate regional aviation services between communities not currently served by scheduled flights."
Once it has obtained supplemental type certification for the modifications, Dovetail intends to open conversion centres in Australia, Europe and Singapore, with the USA and Middle East also under consideration.

Dominic Perry is deputy editor of Flight International but also contributes extensively to flightglobal.com. Although specialising in the coverage of the helicopter industry, he has written on most topics in aerospace – be they commercial, defence or business aviation. In addition, there has been an increasing focus on the decarbonisation of the industry and zero-emission flight initiatives.
View full Profile