Embraer and Fokker Services are to deepen their collaboration on aftermarket support services, building on a co-operation dating back to a preliminary agreement signed last October also including Fokker Techniek.
That initial agreement explored a range of defence activities, including collaboration on the C-390 transport, as well as the commercial and services markets.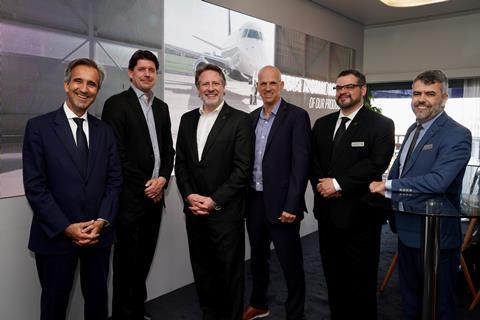 In May, Embraer selected Fokker Services to provide MRO services, covering a series of engine line-replaceable units enrolled in Embraer's pool programme, supporting Embraer's first-generation E-Jet aircraft.
"In the roadmap for opportunities that is under discussion, conversion and completion of special mission and special transportation aircraft in defence, whilst for the commercial aviation market, engineering, repair, and logistics support will be key elements to be explored, in addition to hydrogen powered aircraft development," the partners say.
Fokker Services and Fokker Techniek were in April 2021 acquired from GKN Aerospace by Dutch investment firm Panta Holdings.