Malaysia, Indonesia and Thailand have joined the list of countries approved for transit flights through Singapore operated by Singapore Airlines Group's three carriers.
Two other Southeast Asian nations, Vietnam and Cambodia, were previously approved for such flights, from Hanoi, Ho Chi Minh City, and Phnom Penh.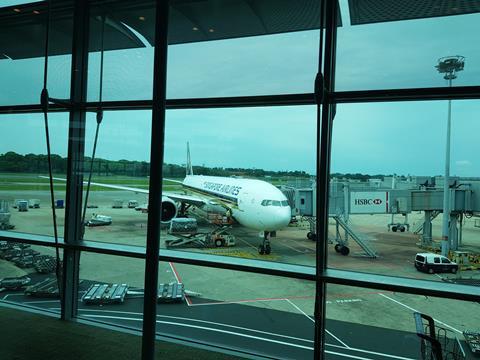 Flights from Thailand will be operated by the mainline carrier SIA, from Bangkok Suvarnabhumi.
Seven connections from Indonesia and Malaysia include the capital cities of Jakarta, operated by SIA, and Kuala Lumpur, the only route across all regions operated by all three SIA Group carriers.
As at 18 August, 37 cities from 21 countries were approved for such flights.
SIA Group said in a same-day update that such transit flights allow only for outbound journeys from the approved cities and passengers are not allowed to transit from other points in the SIA Group network through Singapore into these cities.
It adds that passengers may book return flights only if both their points of origin and destination are on the approved list. Transfers to destinations in mainland China remain unavailable.
Furthermore, transfers in Singapore are only allowed on flights between SIA Group airlines, but not to and from flights operated by other airlines.
In the same statement, SIA Group details the separation of transit and non-transit passengers at Changi International airport.
At the airport, ground staff will receive SIA and SilkAir's transit passengers and they will be issued a wristband to indicate access to the designated transit holding area.
Passengers whose transit times exceed 75m will be ushered to a designated transit holding area at their departure terminal before boarding their connecting flight. They are not allowed to make any stops along the way and will have to stay within the transit holding area.
Passengers whose transit times are less than 75m will be ushered directly to their boarding gate.
When it is time to board, transit passengers will be ushered in groups from the transit holding area directly to the boarding gate. They will be invited to board the aircraft first, followed by non-transit passengers.
SIA Group will also mark out dedicated seating zones on board the aircraft to separate transit and non-transit passengers. Passengers are to remain in their designated zone throughout the flight and upon arrival, non-transit passengers will be allowed to disembark first, followed by transit passengers.