Kuala Lumpur is getting close to issuing a request for proposals (RFP) for a new maritime patrol aircraft (MPA), with conversion work pending to convert a pair of CN235 tactical transports to perform maritime surveillance.
The RFP shows an intention to revisit a previous MPA acquisition that was abruptly terminated by the Pakatan Harapan coalition that took power in 2018.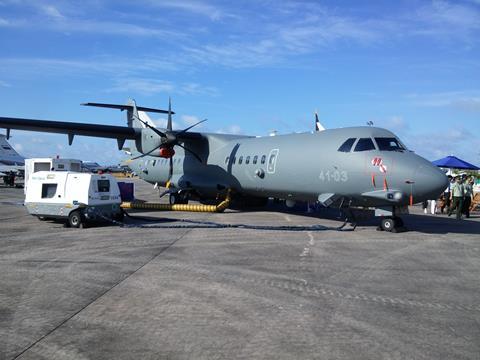 According to a source familiar with the proposed deal, Kuala Lumpur seeks "five or six" aircraft capable of performing the full MPA mission, with the ability to detect submarines and prosecute them with torpedoes.
The timing of the RFP, however, could be challenged by the 24 February decision of Malaysian prime minister Mahathir Mohamad to resign. The decision could result in a tumultuous political situation that in all likelihood will delay military procurements. Still, Kuala Lumpur is clearly waking up to the importance of building its maritime surveillance capabilities.
The RFP is likely to attract interest from companies such as Leonardo, Indonesian Aerospace, and Airbus Defence & Space.
The potential requirement has been a theme of recent editions of the Langkawi Maritime and Aerospace (LIMA) Exhibition. Leonardo used the 2017 show for the public debut of the ATR 72MP, displaying an Italian Navy version in the static park.
Separately, Indonesian Aerospace (also known as PTDI) will convert a pair of Royal Malaysian Air Force CN235 tactical transports to the maritime surveillance mission.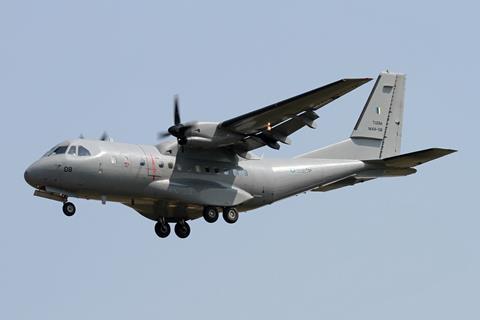 The work is being funded by the US government under its Maritime Security Initiative, and will be carried out under the Foreign Military Sales programme. It will see a full mission system provided by US firm Integrated Surveillance and Defense (ISD) installed on the two aircraft. This includes operator console, communications equipment, harnesses, and electro-optical infrared (EO/IR) sensor, and a radar.
The work will be undertaken by Indonesian Aerospace, which originally produced the aircraft under licence, in Bandung. The first aircraft will arrive at Indonesian Aerospace in April, the second in May or June. The plan calls for both examples to be ready for year-end. Kuala Lumpur also has an option to convert a third CN235.
The installation mirrors a similar project to convert three Indonesian aircraft (two for the navy and one for the air force) to maritime surveillance assets.