The Brazilian air force has further reduced the number of cargo transports it intends to purchase from domestic airframer Embraer.
The manufacturer, based in Sao Jose dos Campos, said on 21 October it agreed to a contract change trimming the number of KC-390 transports the service intends to acquire by three aircraft.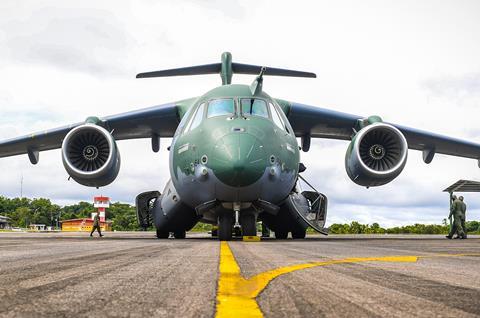 The new terms mean the air force will purchase 19 of the medium-transport jet, down from the previous agreement of 22. It had originally intended to acquire 28 KC-390s, but dropped the figure to 22 in November 2021.
Brazilian officials had been seeking to trim their order even further, to 15 of the type, but ultimately agreed on 19.
In financial disclosures, Embraer says the new deal eliminates the risk of additional order reductions by the Brazilian government, while preserving its financial outlook.