Croatia has signed for the acquisition of 12 secondhand Dassault Rafale fighters from France, following approval for the purchase earlier this week.
Under the government-to-government deal, Croatia will receive an initial batch of eight aircraft in 2024, with the remainder following in 2025.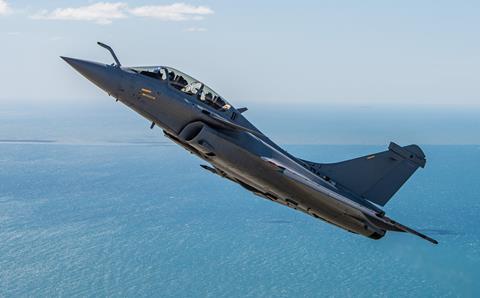 Two contracts were finalised during a ceremony in Zagreb on 25 November: one for the aircraft and the other covering logistics and support over a three-year period.
Zagreb selected the Rafale in May after an open tender. The country's government on 24 November approved the budget allocation for the purchase over the 2022-2024 period.
Croatia joins near neighbour Greece in acquiring Rafales from the French air force.