Israeli firm Elbit Services and the Netherlands' Fokker Services Group have entered into a partnership covering military aviation services.
Under the agreement, announced on 17 November at the Netherlands Industries for Defence and Security (NEDS) conference in Rotterdam, Fokker will provide maintenance, repair and overhaul (MRO) services for Elbit's military training programmes.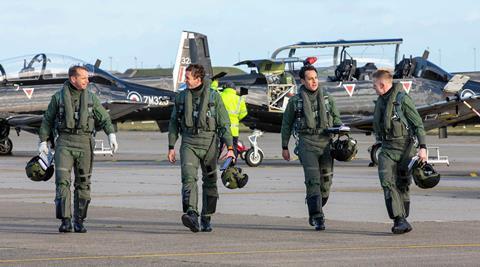 "By combining our maintenance expertise with Elbit Systems' advanced military flight training capabilities, we offer defence customers a complete solution," says Roland van Dijk, chief executive of Fokker Services. "This is the first step in this new collaboration, and in the future we will explore ways to further grow and combine the unique skills and capabilities of both companies," he adds.
Elbit's vice-president of academies and services Adi Raviv says the partnership is part of the company's effort to expand its role in Europe.
"This latest cooperation is part of Elbit Systems' wider strategy for the Dutch market, with the company seeking to strengthen its partnerships with domestic industrial leaders," Raviv says. "The overall goal is to improve Elbit Systems' ability to respond to the Dutch customer's needs in a customised way with regard to ongoing and future procurement programmes."
Elbit notes that the company operates some 200 aircraft around the world and provides both in-flight and ground-based training. "Elbit has a proven track record related to selecting, procuring, operating and sustaining fleets," the company says.
Among Elbit's aviation training contracts is the UK's Military Flight Training System, which covers delivery and support of pilot training for the Royal Air Force. The programme includes 23 Grob Aircraft G120TP, 14 Beechcraft T-6C and five Embraer Phenom 100 aircraft, according to Elbit.
Fokker describes its MRO offerings as covering "transport, surveillance, other special mission aircraft and helicopters in addition to providing engineering services for various customers".
Since 2017, Fokker says it has also delivered standard parts for the Royal Netherlands Air Force's aircraft, helicopters and multiple support systems.