Greece plans to obtain 18 Dassault Rafale fighters and upgrade 10 of its Mirage 2000s.
"I am delighted with this announcement, which reinforces the exceptional relationship we have had with Greece for nearly half a century, and I thank the Greek authorities for their confidence in us once again," says Eric Trappier, chairman and chief executive of Dassault Aviation.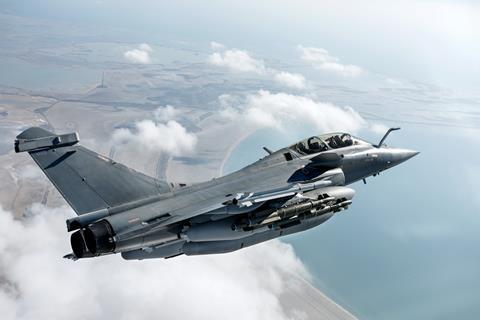 "Dassault Aviation is fully mobilised to meet the operational needs expressed by the Greek air force, and thus contribute to ensuring Greece's sovereignty and the safety of the Greek people."
In addition to the acquisition of 18 Rafales, 10 Mirage 2000s will be upgraded to the Mirage 2000-5 standard. Dassault notes that Athens ordered 40 Mirage 2000s in 1985, and 15 Mirage 2000-5s in 2000.
Media reports suggest the deal is part of a larger package with France that includes four frigates.
Cirium fleets data indicates that the Hellenic air force operates 187 combat aircraft.
Of these, 40 are Mirage 2000s serving in the air-defence role, including 24 in the -5 version. The average age of the Mirage 2000 fleet is 24.3 years.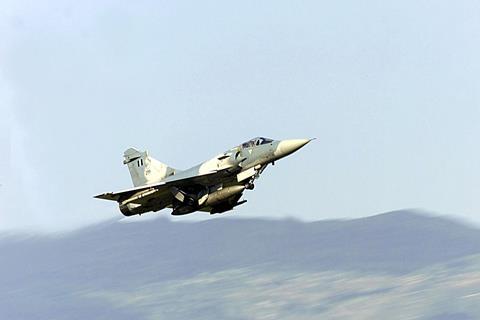 The backbone of the Greek air force are 114 Lockheed Martin F-16C/Ds, with an average age of 20.8 years. It also has 33 McDonnell Douglas F-4E Phantoms, with an average age of 44.8 years.
Greece is upgrading 82-84 of its F-16s to the F-16V standard. This will see the jets receive an active electronically scanned array radar in the form of the Northrop Grumman APG-83, which offers a number of improvements including greater detection and tracking ranges, interleaved air-to-air and air-to-surface modes, and improved electronic protection.
Other improvements include a new centre pedestal display, a digital video and high-speed data bus, and the ability carry more advanced weapons.
In April 2019, Greek defence minister Evangelos Apostolakis said the country was considering the acquisition of up to 30 Lockheed F-35s to replace the air force's oldest F-16s.