A Russian fighter jet collided with an uncrewed American military aircraft over the Black Sea on 14 March.
The incident involved two Russian air force Sukhoi Su-27 fighters and a US Air Force (USAF) General Atomics Aeronautical Systems MQ-9A Reaper uncrewed aerial vehicle (UAV), according to US military officials.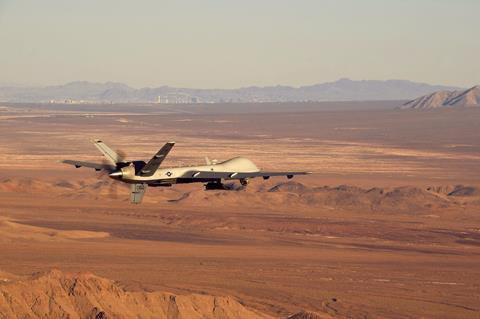 "One of the Russian Su-27 aircraft struck the propeller of the MQ-9, causing US forces to have to bring the MQ-9 down in international waters," says US European Command (EUCOM), which oversees American military operations on the continent.
The MQ-9 is primarily a surveillance aircraft, but can be equipped with lethal payloads, including precision weaponry.
General James Hecker, commander, US Air Forces in Europe and Africa, says the MQ-9 was conducting "routine operations" in international airspace at the time of the incident.
"This unsafe and unprofessional act by the Russians nearly caused both aircraft to crash," Hecker says, describing the MQ-9 as a "complete loss".
He did not address the state of the Russian aircraft.
EUCOM describes the Russian pilots' actions as aggressive and dangerous.
"Several times before the collision, the Su-27s dumped fuel on and flew in front of the MQ-9 in a reckless, environmentally unsound and unprofessional manner," the American command says. "This incident demonstrates a lack of competence in addition to being unsafe and unprofessional."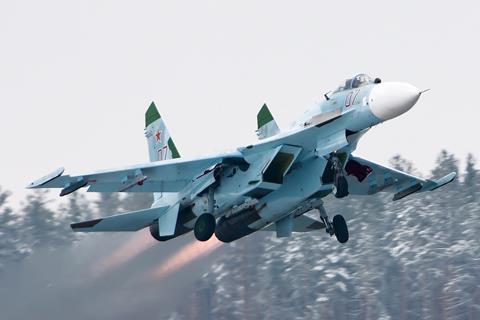 The intercept is just the latest incident in what the US military describes as "a pattern of dangerous actions by Russian pilots while interacting with US and allied aircraft over international airspace".
Washington warns such encounters could lead to "miscalculation and unintended escalation" – adding that US military flights through European airspace are conducted legally and in coordination with sovereign airspace owners.
Moscow did not immediately comment on the situation.
This is a developing story and will be updated.