The Czech Republic government is offering neighbouring Slovakia "long-term" industrial participation in the Aero Vodochody L-39NG programme together with an in-country training package if Bratislava acquires eight examples of the single-engined jet trainer.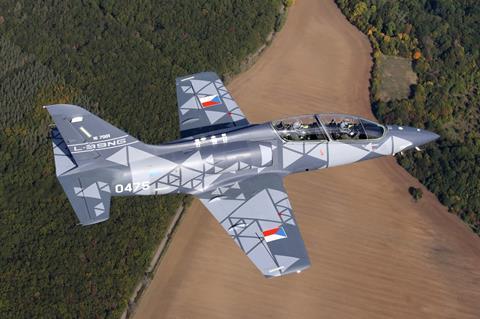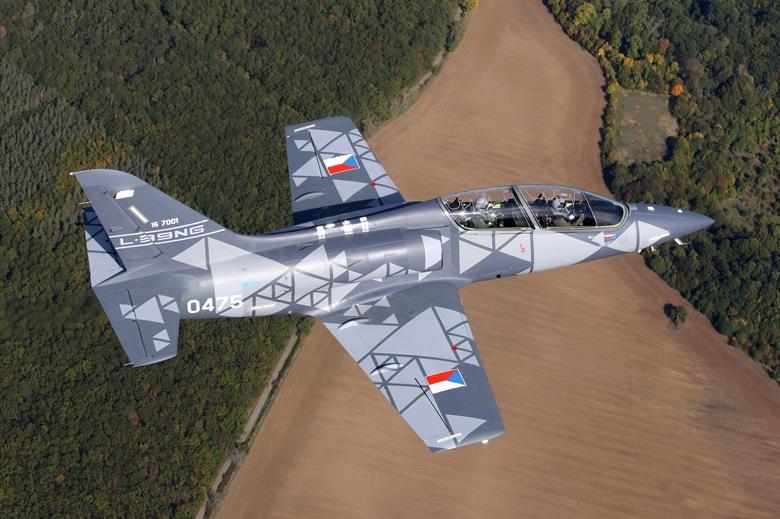 Slovakia is training Lockheed Martin F-16 Block 70 pilots in the USA after agreeing in 2018 to purchase 14 examples of the fighter to replace Soviet-era RAC MiG-29s as part of its commitment to NATO.
The country's defence minister, Jaroslav Nad, has welcomed the Czech proposal, admitting the transatlantic arrangement is "difficult and unsustainable in terms of costs". He adds: "We appreciate this offer, especially if it is potential cooperation with our stable partner. We will seriously consider it."
As part of the deal, Slovak instructors would train at the state-owned Czech tactical training centre LOM, in Prague, to which Aero Vodochody will supply an initial four L-39NGs, subject to final government approval. Further pilot training will take place in Slovakia.
Slovakia split from the Czech Republic in 1993. The former Czechoslovakia had one of the most powerful military aviation industries in the Soviet bloc, exporting hundreds of training and light-attack aircraft around the world over three decades.
The approach to Slovakia came as Aero Vodochody's owner Penta Group completed its sale to a joint venture between private Czech defence company Omnipol and Hungarian investor Andras Tombor. Omnipol, which will manage the company, was already a 50% partner in the L-39NG programme.
Penta had owned Aero Vodochody since its privatisation in 2005, returning it in 2016 from a largely third-party aerostructures and MRO provider to a military airframe manufacturer in its own right, with the launch of a "new-generation" version of the veteran L-39 Albatros trainer. However, Penta says Aero Vodochody no longer fits with its long-term strategy.
Aero Vodochody is aiming to deliver the Williams International FJ44-4M-powered L-39NG later this year after the type made its flight debut on 22 December 2018. In March, test article 7002 passed fuselage strength tests and 7003 is now undergoing fatigue tests.
The company has received orders for a combined 26 examples – 12 from US training company RSW Aviation, 10 from training services provider SkyTech and four for the Senegal air force.
Aero Vodochody says it has been able to maintain production and employment at near-capacity during the coronavirus crisis. As well as the L-39NG and L-159 light-attack and advanced trainer, the company carries out aerostructures work on a number of military and commercial programmes.