Textron Aviation unveiled a maritime patrol variant of its Cessna Citation Longitude business jet on 20 July.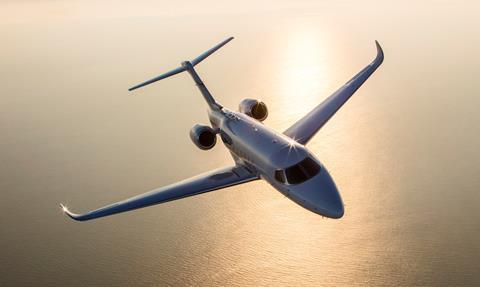 The US parent company of such brands as Cessna, Bell and Beechcraft says the military and law enforcement version of the Cessna jet boasts a 3,500nm (6,480km) range and a suite of sensors, including maritime radar and night-vision compatible lighting.
"The Cessna Citation Longitude jet provides an excellent value for special mission operations due to its acquisition cost and operation cost combined with excellent speed, range and payload capacity," says Bob Gibbs, vice-president for special mission sales for Textron.
The Kansas-based company says the Longitude maritime patrol variant is well-suited for missions including surveillance over land or water, search and rescue, border security and fisheries monitoring.