A trio of Royal Air Force Eurofighter Typhoons took part in a flypast of Doha on 18 December, joining Qatari assets involved in national day celebrations. Also appearing for the first time were Dassault Rafales of the Qatar Emiri Air Force.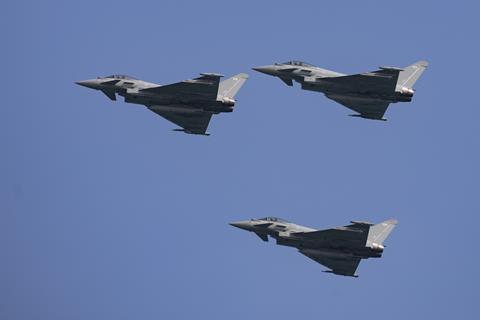 The Typhoons were drawn from the RAF's 12 Sqn, which is being stood up as a joint unit with Qatari personnel in support of Doha's acquisition of a 22-strong Typhoon fleet. Being acquired via the UK, the combat aircraft are scheduled to enter operational use with a Qatari squadron by 2022, the RAF says, following broader training to be conducted at its Coningsby base in Lincolnshire.
Several of Qatar's newly fielded Rafale fighters also made a debut appearance during the national day celebrations. Cirium fleets data shows that its air force has so far received 20 of 36 on-order examples.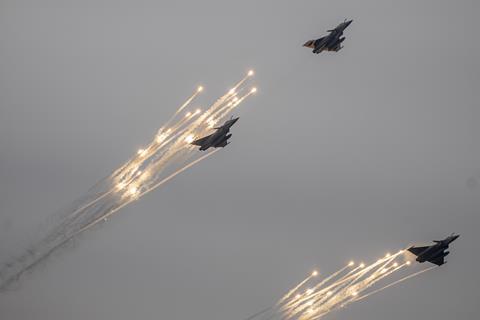 Other Qatari military types involved including a Boeing C-17 strategic transport, Lockheed Martin C-130J tactical airlifters and Pilatus PC-21 trainers.