Virgin Australia has signed letters of intent to acquire seven more Boeing 737-800s, amid optimism about meaningful travel recovery a year after emerging from voluntary administration.
The announcement, disclosed on 18 November, is the third time the carrier is expanding its fleet in the one year post-administration. In April it announced it would acquire 10 more 737s, and in August, another nine jets.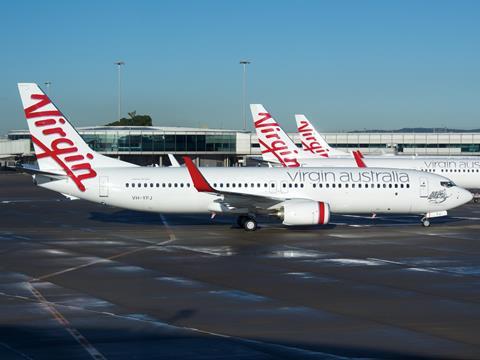 The latest additions take the airline's fleet to 84 aircraft, up from 58 aircraft a year ago.
Says Virgin Australia chief Jayne Hrdlicka: "This fleet growth underlines the confidence we have in the future of our business and the industry generally. Vaccination rates are rising, borders are opening, and demand is returning."
Apart from the incoming 737-800s, Virgin Australia also has 25 737 Max 10s on order, which it expects to take delivery of around mid-2023.
Hrdlicka also confirms that the airline's entire workforce will be stood up by December, with "hundreds of new roles" to be added, to support the introduction of new aircraft.
She adds: "We are really positive about travel restarting as borders open more fully. We have used our time well while the industry was quiet and are well advanced on all aspects of our transformation strategy and we fully intend to continue growing with demand to ensure we operate at roughly 33% of the domestic market."
The carrier will also return to the international market by December — first to Fiji, before rolling out flights to New Zealand and Bali in Indonesia.
A loss-making Virgin Australia entered into voluntary administration in April 2020, amid a collapse in travel demand from the coronavirus pandemic. By September, the carrier was successfully sold off to private investment firm Bain Capital, subsequently relaunched as a mid-market carrier on 17 November 2020.