Mexican flag-carrier Aeromexico has become the world's second airline to return the beleaguered Boeing 737 Max to revenue service after a 20-month grounding following two fatal accidents.
The Mexico City-based airline operated the aircraft on a domestic flight from Mexico City to Cancun on 21 December.
According to flight tracking website Flightaware, the jet departed Mexico City's Benito Juarez International airport at 09:08 local time and arrived in Cancun at 12:20 local time. It is currently flying back to Mexico City, due to arrive in about an hour.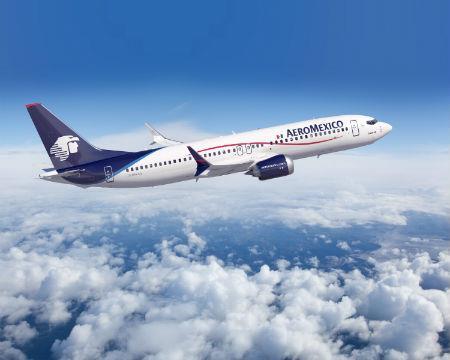 Aeromexico follows Brazilian low-cost carrier Gol, which first returned the 737 Max to its schedule on 9 December.
On 18 December, the Mexican airline had said the aircraft had passed all safety compliance assessments required by the country's civil aviation authority AFAC.
"As a pilot and Grupo Aeromexico representative, I am very proud to welcome back into our operations one of the most efficient, modern, less polluting and safest aircraft in the world," Pablo Aram Aznavurian Roure, vice-president of Grupo Aeromexico flight operations said. "Our pilots, technicians and all airline employees are ready to fly."
Aeromexico added that it will resume 737 Max operations on the Mexico City-Cancun route initially, and later add other destinations such as Guadalajara, Monterrey, and Tijuana.
The first major US airline to bring the type back into the fleet will be Fort Worth-headquartered American Airlines, which is planning a round-trip flight between Miami and New York's LaGuardia airport on 29 December.
United Airlines said last week its first flight with the type will be on 11 February and Southwest Airlines, the world's largest all-737 operator, will bring the jet back into the fleet in March.
The FAA re-certificated the aircraft in mid-November after approving design and software changes Boeing has made to the newest 737 iteration.