Air France-KLM is in talks with CFM International over a potential Leap-1A engine deal to power its future fleet of Airbus A320neo and A321neo aircraft.
The announcement follows the European airline group's 100-aircraft order for A320neo aircraft disclosed in December, to renew KLM and Transavia Netherlands fleets, as well as to renew and expand the Transavia France fleet.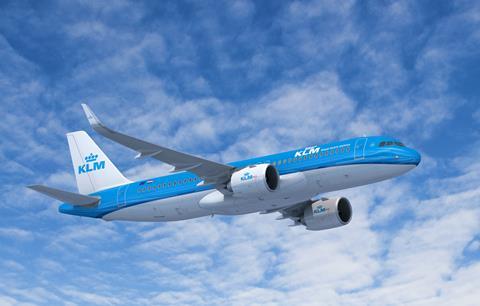 The deal, which also includes acquisition rights for a further 60 jets, will see deliveries commence in the second half of 2023.
Air France-KLM chief Ben Smith says: "We look forward to working with CFM International in the coming weeks through these exclusive negotiations. We are confident that our two groups will be able to continue a long-term relationship and to build a sustainable future together."
CFM International engines already power a significant number of aircraft in the Air France-KLM fleet, including Boeing 737NG family jets operated by KLM and Transavia, as well as the A320ceo family aircraft in Air France's fleet.