Malaysia long-haul, low-cost carrier AirAsia X is reactivating its fleet as borders start to reopen in the Asia-Pacific.
Airline chief Benyamin Ismail says the carrier had three aircraft in service as of 31 December 2021, and that this will grow to seven by 31 March. By year end, the carrier aims to have 15 aircraft in service.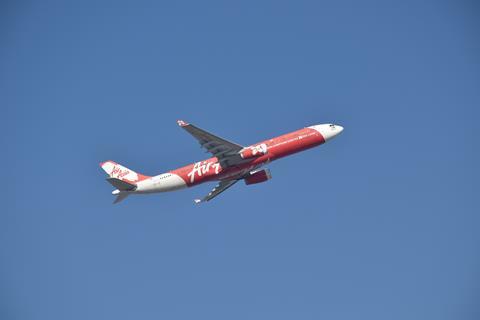 The carrier operates Airbus A330-300 widebodies.
"Flying three planes in the quarter ended 31st December, we sharply narrowed our operating loss to MYR12 million as we ramped up our cargo business post the successful restructuring vote by creditors in November last year," he says.
"We expect to have seven planes fully operational by the end of this quarter with the current fleet of 11 wide body A330's all flying by the end of October 2022. Discussions are also being held for AAX to lease at least another four planes in preparation for a full resumption of passenger flights when borders open with a targeted fleet strength of at least 15 A330s."
Ismail made the fleet statements as part of an announcement that the company will conduct a rights issue to raise MYR166 million ($39.7 million).
The company had earlier obtained approval for a larger rights issue to raise MYR300 million as part of its restructuring programme, but carrier chief financial officer Andrew Littledale says this is not required because the average monthly cash burn over the last 14 months is just MYR3 million monthly.
"We will be able to sit through any eventualities in the next couple of years even if borders do not open, which however will not be the case," says Littledale.
"A larger fund raise is now not only unnecessary but will also be punitively dilutive particularly to existing retail shareholders who may not be able to fund a bigger rights issue at this difficult time."
The airline recently bolstered efforts to build cargo revenues under its restructured business model with a belly-space utilisation deal covering a third of its Airbus A330-300 fleet with the logistics venture of Capital A, formerly AirAsia Group.
Cirium fleets data suggests that AirAsia X has six A330s in service and 12 in storage. In addition, it has orders for 106 aircraft: 76 A330neos and 30 A321XLRs.
On 1 February 2020, as the coronavirus pandemic spread from Wuhan, China, the airline had 24 in-service aircraft.