American Airlines will operate the majority of its fleet in the second quarter, in response to stronger-than-anticipated demand for domestic and short-haul air travel.
The airline disclosed in a 29 March US Securities and Exchange Commission filing that its seven-day moving average net bookings in late March had risen to about 90% of the level reported in the same period in 2019.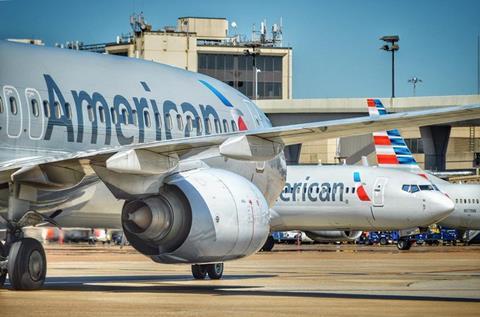 "The company will continue to adjust its fleet and capacity plans based on anticipated levels of demand, and presently expects to reactivate most of its aircraft in the second quarter to meet anticipated levels of demand," says American.
It now expects first-quarter capacity to be down 40-45% compared with the first three months of 2019, before the Covid-19 pandemic decimated demand for air travel. The airline had previously estimated that first-quarter capacity would be 45% lower than the same period two years ago.
While bookings softened at the beginning of the first quarter as the US Centers for Disease Control and Prevention required a negative Covid-19 test result for entry into the USA, American says it has seen "recent strength" in domestic and short-haul international bookings.
"As of 26 March, the company's seven-day moving average of its net bookings is approximately 90% of the level experienced in 2019, with a domestic load factor of approximately 80% during that same period," says the carrier.
American adds that it expects this strength in bookings to continue through the end of this month and into the second quarter. However, it cautions that visibility concerning forward bookings "remains limited", and does not provide capacity guidance for the second quarter.